Meth Lab, Marijuana Growing Operation Busted in Waynesboro
Posted:
Updated: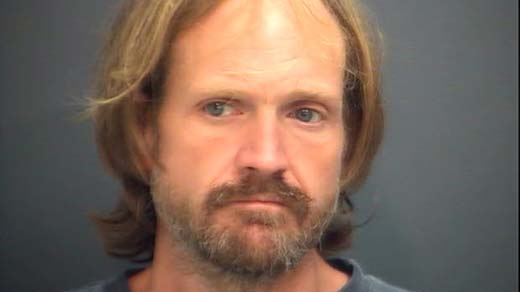 Thad James McDaniel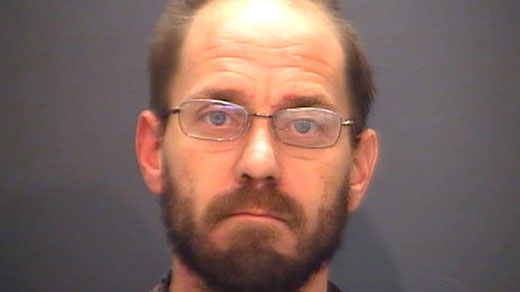 Steven Edward Carter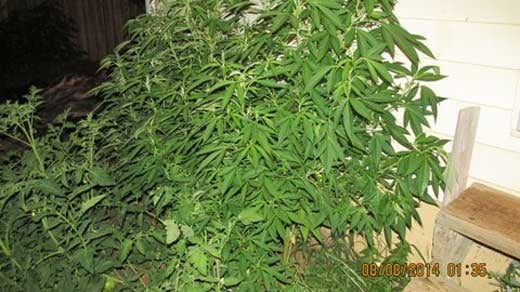 Marijuana plants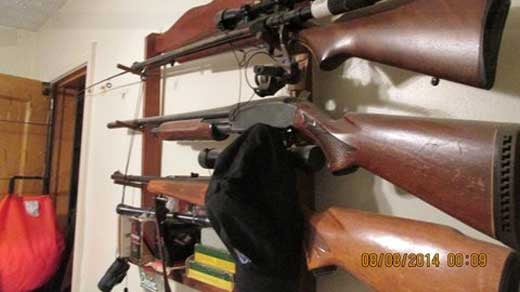 Guns found in bust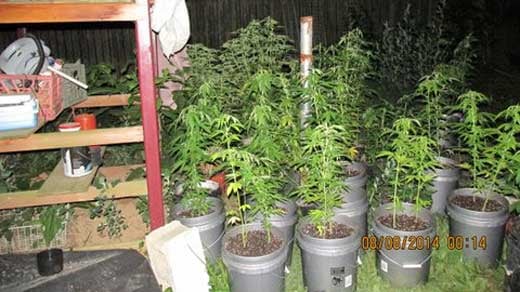 Marijuana plants found at the house
When police raided a meth lab in a Waynesboro neighborhood, they found marijuana growing in the backyard next door. Police arrested one man during the raid on charges of operating a meth lab and, a few days later, the man accused of growing marijuana turned himself in.

Waynesboro SWAT team members raided a home in the 2300 block of Mount Vernon Street around 10:30 Thursday night. They had gotten tips from store owners about questionable purchases.

"If someone comes in and purchases large quantities of merchandise that we know is used to manufacture methamphetamine, that information is coming to us as well," said Sgt. Brian Edwards with the Waynesboro Police Department.

Waynesboro police arrested 39-year-old Steven Carter of Waynesboro for operating what they call a meth lab in the back of his house. But when they entered the backyard, they discovered dozens of marijuana plants growing next door.

When they approached the house, the occupant ran away. But a few days later, on Monday, 38-year-old Thad McDaniel turned himself in on drug and firearm possession charges.

Edwards said, "We had no idea we were going to come across this marijuana grow operation. We just happened to be at the right place at the right time and through the amazing ability of human senses we were able to smell the marijuana plants next door."

Edwards says they seized more than 100 marijuana plants from the backyard Virginia State Police also confiscated an undetermined amount of methamphetamine from the initial raid. Police say they found a complex irrigation system for marijuana plants, and at the house with the meth lab, they found a surveillance system. Edwards says initially, police thought they were two separate operations but now believe there was a connection between the two.

"Nobody ever suspected who they were, or what they were growing in their backyard, or what they were cooking up," said Julie Moore, who lives in the neighborhood where the raid took place. "You just don't know your neighbors at all."


---
Waynesboro Police Department Press Release:
The Waynesboro Police Department has uncovered illicit drug manufacturing operations that were functioning out of two houses nestled deep in a residential part of the city. Initially believed to be two independent operations, the Police Department now believes the two neighboring men were collaborators in their drug making.

The drug investigation began with execution of a search warrant at one residence located at 2312 Mt. Vernon Street, the site of a suspected meth lab. It resulted in the location of the meth lab but also in the discovery of a "marijuana grow operation" at the residence next door at 2304 Mt. Vernon Street. One city man is in custody and another is on the run.

On August 7, 2014 at approximately 10:20 PM, the Police Department's SWAT Team and Special Operations Division raided the residence at 2312 Mt. Vernon Street. Officers arrested Steven Edward Carter, 39 years old, of the residence when he tried to flee from his fabricated backyard meth lab. Carter had installed surveillance cameras outside the residence and was therefore alerted to the impending raid.

While securing the residence and yard, officers detected the smell of marijuana plants coming from the adjacent residence. From Carter's property, officers could see numerous marijuana plants in the ground and planters in the backyard of 2304 Mt. Vernon Street even though the area was surrounded by a privacy fence. Some plants were as tall as six feet. The officers secured that property too and attempted to contact the residents but they were not present. It is believed they left sometime shortly after the SWAT team's raid of the first house.

Armed with a second search warrant for 2304 Mt. Vernon Street, officers found and seized 104 marijuana plants, a significant quantity of methamphetamine, eight rifles and one handgun. A 2003 Honda Accord parked in the driveway was also impounded and is being held for possible forfeiture. Two dogs inside were taken to the Shenandoah Valley Animal Services Center for safekeeping.

Officers obtained four felony warrants for the resident, Thad James McDaniel, 38 years old.

• Possession of more than Five Pound of Marijuana with Intent to Distribute

• Possession of Methamphetamine with Intent to Distribute

• Possession of a Firearm by a Convicted Felon

• Possession of a Schedule I or II Drug while in Possession of a Firearm

While the Virginia State Police Clandestine Lab Team dismantled the meth lab at 2312 Mt. Vernon Street, Waynesboro officers searched the residences, outbuildings and yards to determine any link between the two operations. Officers found a complex irrigation system that served both backyards where the methamphetamine and marijuana were being made. Also, the images captured by Carter's surveillance system appeared to be accessible to McDaniel as well. The Police Department will continue to examine the possible ties between the two men.

Anyone with information of McDaniel's whereabouts is asked to call the Waynesboro Police Department at (540) 942-6675 or Central Shenandoah Crime Stoppers at 1 800 322-2017. Information given to Crime Stoppers may be given anonymously. Callers with information that lead to an arrest in this case are eligible for a cash reward of up to $1000.



Sign Up for Email Alerts

Sign up to receive news, weather, and breaking news emails from the NBC29 newsroom in your inbox daily.

* denotes required fields






Thank you for signing up! You will receive a confirmation email shortly.