Charlottesville Council Considers Future of Belmont Bridge
Posted:
Updated: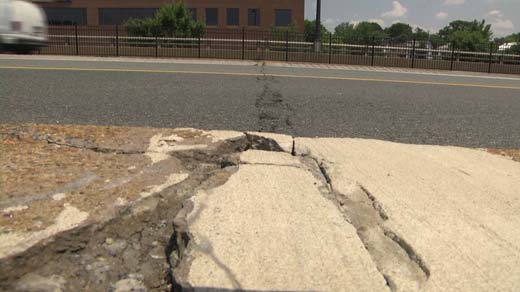 CHARLOTTESVILLE, Va. (WVIR) -
Public comment on the Belmont Bridge dominated the discussions at the Charlottesville City Council meeting Monday night. Many say the decision of what to do with the crumbling bridge will shape the future of downtown Charlottesville.
Charlottesville is working to repair the Belmont Bridge after recent cracks surfaced on the sidewalk and road bed.
Monday night, city staff members gave a presentation on the different options to fix the bridge. Along with the option to just replace the concrete overpass, there are three other ideas. One looks like the current bridge but has wider sidewalks and bike paths. The second bridge is a steel arch and the third is an underpass.
"The underpass and pedestrian will yield increased connectivity through the kinetic parkscape. Shouldn't be a big surprise, seeing the presentations tonight, mixed-use development, intermodal transportation. These are keys to the city's functionality," said Tomas Rahal, who spoke out at the meeting.
The city also discussed costs of each option.
Charlottesville's director of neighborhood development services, Jim Tolbert, said that any of the projects would be underfunded at this point.
Council is planning to take action on July 7.