Waynesboro Man Charged with Possessing Stolen Property
Posted:
Updated: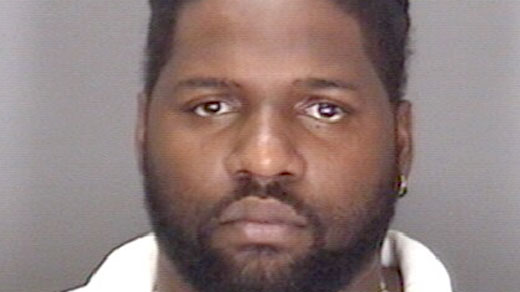 Christopher Shane Dyke
Waynesboro Police Department Press Release
Update – June 16, 2014
The Waynesboro Police Department has charged Dyke with another felony, Knowingly Possess Stolen Property.
The charge stems from the discovery of the property at the storage shed on May 29, 2014 when officers interrupted the drug deal between Marsh and him. The property, which included thousands of dollars of stolen tools, was reported stolen from the Waynesboro Garden Center earlier in the year.
Another search warrant executed at his residence at 101 River Run Circle also yielded property stolen from the same business.
The stolen property case is ongoing and additional charges are pending.
Dyke is currently being held at Middle River Regional Jail without bond.
Previous Release – May 29, 2014
The Waynesboro Police Department arrested two local men yesterday after officers with the Special Operations Division interrupted their drug deal as the officers were attempting to serve a search warrant at the same location.
Christopher Shane Dyke, 39 years old of Waynesboro, and Michael Irwin Marsh, 29 years old of Greenwood, are both facing felony drugs charge related to the incident. Dyke also faces felony firearms charges as well.
On May 29 at approximately 3:30 PM, officers were preparing to serve a narcotics search warrant at a single unit at self-storage facility in the 500 block of North Bayard Avenue. When they arrived at the targeted unit, they found Marsh attempting to purchase cocaine from Dyke, who is the renter of the unit. Both men were detained while the search warrant was executed.
Marsh's two year old daughter was also present.
The search warrant yielded crack cocaine, powder cocaine, marijuana, prescription pills, smoking devices, syringes, cash, a handgun and several items of property that were likely stolen from local businesses.
Charges for both men are as follows:
Marsh
• Possession of Cocaine – felony
• Contributing to the Delinquency of Minor – misdemeanor
Dyke
• Distribution of Cocaine – felony
• Possession of a Firearm while in Possession of a Schedule I or II Drug – felony
• Possession of a Firearm by a Convicted Felon – felony

Dyke, who is currently on probation for drug distribution, is being held without bond at Middle River Regional Jail. Additional charges against him are pending. Marsh was released on personal recognizance bonds. Child Protective Services released his daughter to the custody of her mother.