UVA Children's Hospital Celebrates Battle Building at Open House
Posted:
Updated: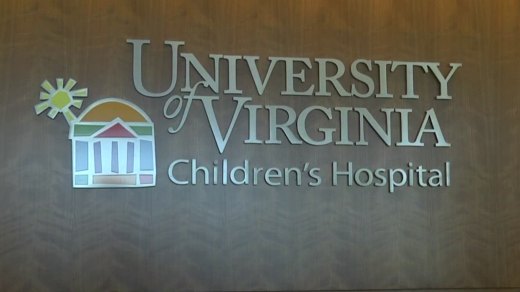 CHARLOTTESVILLE, Va. (WVIR) -
The University of Virginia Children's Hospital celebrated its newest addition Saturday, an 11 story outpatient center just for kids and their families.
A dancing dragon set a festive mood at Saturday's open house for the new University of Virginia Pediatric Outpatient Care Center.
But for Kendra Butler, whose daughter has a complex heart and other conditions; the center is a serious game changer.
"It is pretty exciting to have everything in one spot usually when she comes to clinics she has to go over to the hospital come to KCRC and back" said Butler.
The 200,000 square foot Battle Building will house hundreds of physicians and more than 14 clinics to provide state of the art care, all for kids.
UVA president Teresa Sullivan spoke at the open house and watched the ribbon cutting along with the battle family whose name the building carries.
"Mom and dad don't have to drive around the clinic they can be here with all of our specialists and it is in an environment that helps children not to be afraid" said Sullivan.
Doctor James Nataro, from the department of pediatrics said, "You can drive right up and walk right in the kids can play the parents can be comfortable everything is easily coordinated."
The Battle Building has a storybook theme, with interactive walls and bright indoor and outdoor space.
Children enjoyed face painting and a magician during the open house tour. Butler says the new facility is a dream come true because the medical care focuses on the entire family.
"Having a spot for the kids to be a child throughout these appointments it is pretty important to have a spot to have them play" said Butler.
The Battle Building outpatient center will see its first patients on June 23.