Albemarle Supervisors Review Comprehensive Plan
Posted:
Updated: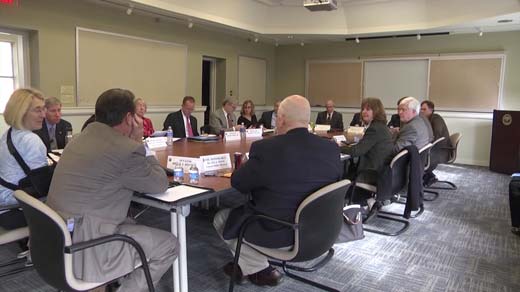 ALBEMARLE COUNTY, Va. (WVIR) -
Albemarle County supervisors have begun what's expected to be an all-evening discussion Wednesday of their comprehensive plan - something that could touch everyone who lives in or drives through the county.
Supervisors are moving forward with a review of the comprehensive plan by chapter. Planners want to get direction from the board on changes to make before another public hearing and eventually final adoption.
Supervisors are meeting in Lane Auditorium Wednesday night to finish their work on the natural resources chapter of the comprehensive plan. They are also slated to get some feedback from the public on historic, cultural and scenic resources.
There are 13 total chapters in the plan, so supervisors are a little less than halfway through their work on the document.
Principal planner Elaine Echols says the planning commission has already done its share of work, and now the board is getting up to speed.
"They need to own the plan. This is the representation of the county wants and they want to be a major part of that development," Echols said.
The board will be discussing economic development in the rural area in July.
Planners hope to have this process completed by October so they can put together a final draft. You can review the plan and provide input through the county's website.