VIA Students Celebrate End of Year with Field Day
Posted:
Updated: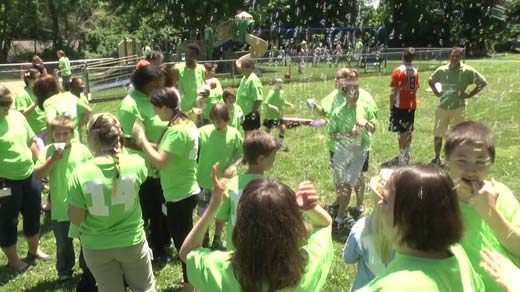 The Virginia Institute of Autism (VIA) celebrated the end of its school year Friday with a field day event for the students.
School staff members say the students they serve benefit from the structure of a year-round program, so many students will be back in class come June 13. But that doesn't mean they couldn't take a little break Friday to have some fun.
The school provided activities for the students, including a DJ and a dance area with a bubble machine. There was also face-painting, snow cones, a popcorn machine, and indoor creative activities.

"Popcorn, snow cones, and lemonade and some very relaxed yard games kind of things. Just a chance for the kids to relax and some social opportunities for them, and then for the families to enjoy some time at the school," said Rorie Hutter, VIA's education director.
VIA staff says most of the students are year-round because taking a summer break could cause students to lose some of the progress they've made. Parent Cheryl Lloyd says a comprehensive, specialized program like this is rare, and she is glad her daughter Aliyah can be a part of it.
"Because they've made so many major steps, you want them to continue to go forward, and with the year-round program, it allows for them to do that. It basically solidifies those skills and gives them a great, strong foundation," Lloyd said.
VIA also offers a summer social skills camp for students who don't need year-round attention. And this year, VIA is adding a second camp program, allowing 15 to 20 more students to attend. Although those begin later this summer, both programs have already filled up.