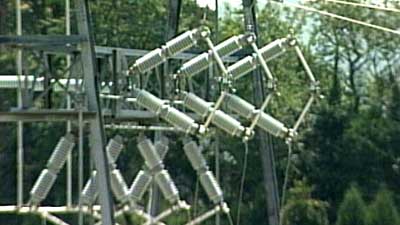 FLUVANNA COUNTY, Va (WVIR) -
Dominion Power has a planned outage scheduled for Friday in Fluvanna County.

The lights will go out for about 100 customers along the Route 15 corridor in Palmyra starting at 8 a.m. Work is scheduled to stretch into the afternoon.

Dominion crews will be upgrading equipment at that time. A rain date will be Saturday, June 7.
Dominion Virginia Power Press Release:
In Dominion Virginia Power's continuing effort to provide safe and reliable electricity to our customers in the Palmyra area, an outage is scheduled to take place on Friday, June 6 so that we can upgrade equipment.

The work will take place along the Route 15 corridor for approximately two miles from the Carysbrook School north to the intersection of Central Plains Road. The upgrade will involve removing a transformer which is approaching its capacity, and converting the primary voltage from 12.5Kv to 34.5Kv.

Customers from Carysbrook to the Central Plains Road intersection will be out from 8 a.m. to about 4 p.m. Customers from Central Plains Road to north Palmyra will be out from 8 a.m. to about noon. A rain date is scheduled for June 7 at the same times.

This upgrade will allow Dominion to support load growth and improve reliability in the area. We apologize for any inconvenience. For questions, please call Lee Hilldrup, Dominion project manager, 804-921-8230.

Daisy PridgenMedia Relations-Dominion Virginia Power | 701 E. Cary Street, Richmond, Va. 23219