Push to Tighten Drunk Boating Laws Stalls in State Legislature
Posted:
Updated: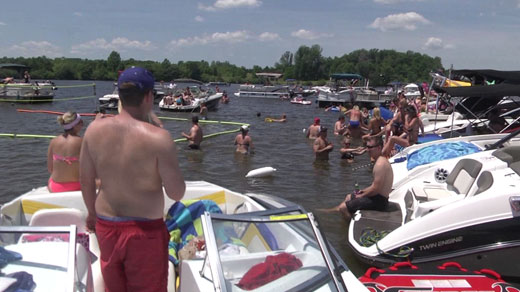 RICHMOND, Va. (WVIR) -
For many of our neighbors, gassing up the boat and heading out on the water is a Memorial Day tradition. The problem comes when the people driving those boats get themselves just as gassed up.
A push to tighten up the drunk boating laws in Virginia has recently stalled inside the state legislature - and the concern is that any wait risks lives.
Those efforts to ramp up the penalties for drunk boating are on hold indefinitely in the state capitol. But lawmakers and law enforcement say awareness of the dangers on the water are their primary focus.
"Calendar-wise, this is the beginning, especially here at Lake Anna," said Corporal Rob Sarnoski of the Louisa County Sheriff's Office.
In his four years patrolling the water at Lake Anna, Sarnoski has seen it all.
"I see plenty of people who are drinking alcohol, particularly on shorelines, the sandbar," said Sarnoski.
That's especially true on Memorial Day - the unofficial start to summer. Sarnoski says most people on the water are playing by the rules.
"Probably the majority of folks are making smart decisions so that if they are drinking, they're having other people drive the boats," said Sarnoski.
For those who aren't, lawmakers in the state capitol are eyeing new, harsher penalties.
"There are lots of individuals out there who are consuming too much alcohol and operating their motorboats," said 3rd District Senator Tommy Norment (R).
Norment's Senate Bill 487 would increase the penalty for DUI maiming to a class four felony - a minimum of two, and up to 10 years behind bars. Seriously injuring someone would result in at least a year.
"I was hopeful it would act as a deterrent," said Norment.
Despite strong support, the proposal is expected to cost the state around $300,000 over the next six years, and lawmakers have yet to approve the funds. That means the bill is on ice until next year.
"Frankly, if it saves one life or saves one person from being seriously injured, then to me $300,000 over that period of time is irrelevant," said Norment.
Norment says he will continue to push for these harsher penalties in 2015 and for more awareness about the dangers of drinking and boating.