Nonprofit Campground Fundraiser for Children with Special Needs
Posted:
Updated: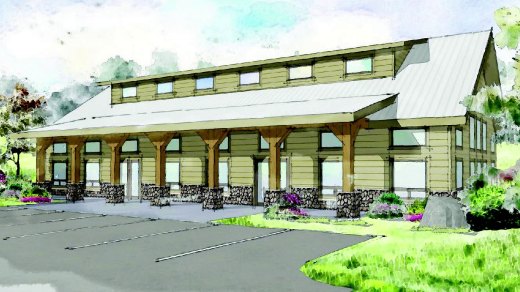 WAYNESBORO, Va. (WVIR) -
Fundraising is underway for a new campground in Waynesboro.
A nonprofit called Creative Works Farm is looking for donors as they develop a camp for children with special needs.
For kids with mental and physical disabilities, going to summer camp can be pretty much out of the question. Creative Works Farm plans to start changing that.
Scott Balsley, the president of Camp Light said, "It's always not that hard to reach out and help other people that need a hand."
Balsley says that's his inspiration behind the $6,000,000 camp he's planning to build on this property in Waynesboro.
"That's kind of how it came about, just from many years of giving back and helping with other projects and charities." said Balsley.
Construction's underway at the newly established Creative Works Farm. The organization has plans to add a petting zoo, pool, lazy river, and cabins to hold 50 campers a week.
"Our ultimate goal of course once the facility's completely build is, the kids will come to camp for free." stated Balsley.
Before that can happen, the camp needs to raise money. They've already gotten the attention of some area businesses.
Keith Bradley from the Waynesboro Kroger said, "We just think it will be good for the community here in Waynesboro."
Representatives from Kroger presented Balsley with a check Saturday. They're planning on partnering with the camp going forward. Creative Works says it's looking for more donors.
"Kids who are troubled have a place to come here at Camp Light and I just think it's a good thing for us to get behind." said Bradley.
The camp is hosting a number of fundraiser's on their site throughout the end of the year.