VDOT Works Around the Clock to Reopen Roads Damaged from Flooding
Posted:
Updated: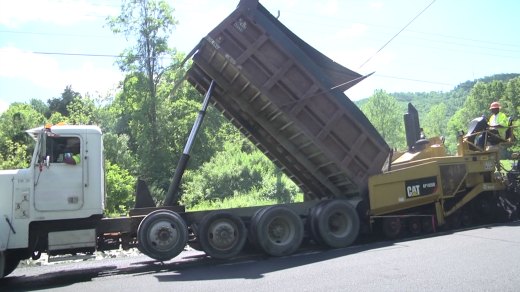 Roads across the region are opening up again as floodwater from Thursday night's storm finally clears out.
Route 20 in Albemarle County is back open, but VDOT says it has more work to do on other roads over the next few days.
Just a day after closing Route 20 following a road cave-in, NBC29 was there as VDOT crews put the finishing touches on repair and reopened Scottsville road to traffic.
VDOT Residency Administrator of Charlottesville Joel DeNunzio said, "We had the crews out here all night, we had the VDOT inspectors trading shifts and everybody out here last night fixing it up."
Workers pulled an all-nighter to get the road open by around two Saturday afternoon. VDOT originally targeted Sunday as the likely reopening.
"It had to be done it's Route 20 it's a major route between Scottsville and Charlottesville so the most important thing is to have this road open quickly as possible." said DeNunzio.
Just down the road and downstream from where water poured across Route 20 Friday, Jennie Hamilton Thorne says there's still a big drainage issue to fix. She's an innkeeper at the Monticello Inn.
"When the rain started about 2:30 in the morning, there was no where for the water to go." said Thorne.
She says water gets clogged outside her inn just like it did on Route 20, and it's another problem waiting to happen.