UPDATE: Albemarle Police Investigate Early Morning Fatal Crash
Posted:
Updated: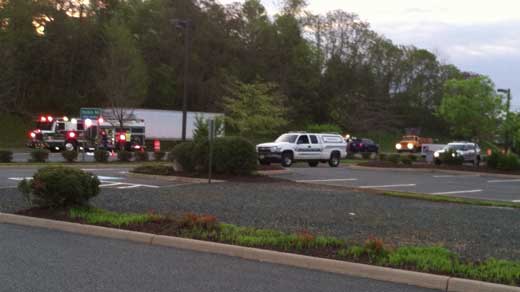 Richmond Road on Pantops
ALBEMARLE COUNTY, Va. (WVIR) -
UPDATE 05/05/14: Albemarle County police have identified the victim as 38-year-old Steven Sorel. Sorel had no fixed address in the area. The crash remains under investigation.
---
There's an ongoing investigation in Albemarle County as police try to figure out what caused a fatal pedestrian accident on Pantops Mountain early Saturday morning. It's the fourth fatal crash in Albemarle County this year.
There are still more questions than answers at this point after a pedestrian died on Richmond Road at Pantops early Saturday morning.
Albemarle County police got the call just before 3 a.m. that a car driving east on Route 250 near the First Citizens Bank hit someone walking in the street.
Sgt. Sean Hackney says by the time first responders arrived on scene, it was too late. "When we arrived on scene we found one subject that was deceased," he said.
Crews were still cleaning up hours later. "I wasn't real sure if it was a car wreck or not," a witness said. "I didn't see any sweeping of glass like you usually see for a car wreck, and then I just noticed the body on the road."
Police re-routed traffic off Route 250 for four hours while a crash reconstruction team investigated. "It will probably take us several weeks to determine all of the factors that contributed to the crash so it will be ongoing," Sgt. Hackney said.
Albemarle County police say this accident was not a hit-and-run. The name of the victim is not being released at this time.

PRESS RELEASE:
The Albemarle County Police Crash Reconstruction Team is currently investigating a fatal crash that occurred in the early morning hours of Saturday May 3, 2014. At approximately 2:54 a.m. a vehicle traveling east on Richmond Road struck a pedestrian walking in the roadway. The pedestrian died at the scene.
This is an ongoing investigation. The name of the deceased is being withheld at this time pending notification of the family.
This is the fourth fatal crash in Albemarle County in the year 2014.