Cville Crews Describe How They'd Respond to a Train-Related Emergency
Posted:
Updated: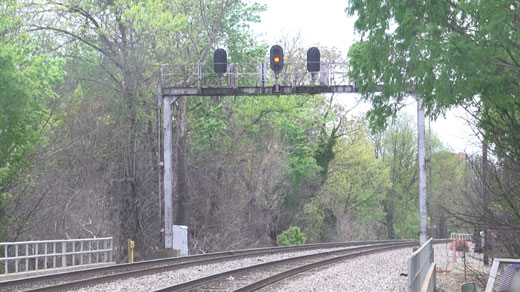 Cleanup is still underway Friday night in Lynchburg after a freight train carrying crude oil derailed Wednesday. Thousands of gallons of crude oil are still unaccounted for, and the cause of the derailment has yet to be determined.
NBC29 caught up with Charlottesville's deputy fire chief, Britt Grimm, to learn how crews in our area would handle an accident like that one.
"I think most of the people in emergency services or people with response responsibilities are thinking about those things on a regular basis," Grimm said.
Grimm says when he heard about Wednesday's fiery derailment in Lynchburg, he immediately thought about how Charlottesville would respond.
"Usually it's the coordination of all of the different entities that are involved in the coordination of the response, and that gets to be pretty complicated," Grimm said.
When the gates close and trains pass through Charlottesville's tracks, they're often carrying materials that could be hazardous. William Carson, who lives on Rose Hill Drive near some train tracks, says he gets nervous sometimes.
"You don't know what's on there. You don't know what's on there and the type of explosion they had in Lynchburg would devastate this entire community," Carson said.
Charlottesville's Fire Department does have plans in place for major accidents like Wednesday's. Grimm says his squad, the hazmat teams, practices every year. They do an annual drill at the Charlottesville-Albemarle Airport. But the hardest part, he says, comes down to collaboration between jurisdictions like the city and the county.
"It's a broad range of organizations that you have to coordinate if you're going to have an effective response to it," Grimm said.
As for Carson, he says he's just worried about his safety.