Charlottesville School Board Approves Schedule Changes
Posted:
Updated: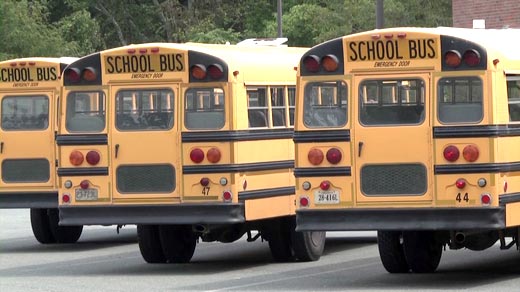 CHARLOTTESVILLE, Va. (WVIR) -
Students and staff at Charlottesville schools should start preparing for some time changes. Thursday night, the city school board approved a new school day schedule that will affect the entire division.
All board members acknowledged that the decision was a difficult one because there was no option that would make everyone happy. But they unanimously agreed that this change would be best for the school system as a whole.
Charlottesville elementary schools will now start at 8 a.m. and end at 2:30 p.m. Middle schools will start at 8:30 a.m. and end at 3:15 p.m. High schools will start at 9:05 a.m. and end at 3:50 p.m.
Board members say they felt research showing teens can't fall asleep earlier and needed to sleep in later affected their decision.
"It's been very hard because the bottom line really is no one wants to go first. Nobody wants to start earliest. So we heard that clearly, but what we decided ultimately and hearing the comments from everyone on the board, is to try to look at it for the school division as a whole," said school board member Willa Neale.
The school board chair said Thursday night that this topic has by far generated the most responses they've ever seen.
The new schedule will start this fall.