Piedmont Valley Football Officials Association in Search of Refs
Posted:
Updated: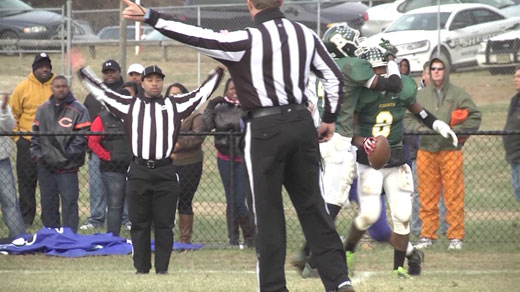 If you've ever thought you might make a good football referee, now is your chance to find out. Central Virginia high schools are on the lookout for new refs to start this coming fall season.
It takes anywhere from four to seven referees to officiate a single game - and with games happening all over the state on Friday nights during the fall, that means a lot of personnel is needed.
The Piedmont Valley Football Officials Association is looking for new and younger referees. They say they're looking to add to the 130 refs already working.
Training is free. There is a registration fee, but the association's commissioner, David Moore, says the experience is worth it.
"Officiating the game and playing the game are completely different. You look at things differently, in fact once you get into officiating, you'll never look at a football game the same again," said Moore.
Moore also says working games is a great starting place for officials who want to make a career out of refereeing games. He says several from central Virginia are working as ACC officials right now - and one alum of the association was a referee at the Super Bowl this past year.
High school referees are paid and if you'd like more information on how you can get trained, click here.