Dogwood Parade Wraps Up Weeklong Festival
Posted:
Updated: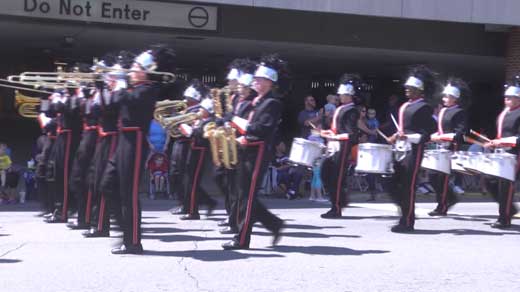 Dogwood Parade
CHARLOTTESVILLE, Va. (WVIR) -
Charlottesville's Dogwood Parade closed out the week-long festival Saturday in grand fashion.
The parade drew hundreds out to watch and closed several downtown streets. It included riders on horseback, drivers in tiny cars, and a performance from the Charlottesville High School marching band.
Families say, along with the beautiful weather, there was no better way to spend a Saturday morning.
"Our kids love it," said Christopher Simon who watched Saturday's parade. "We're real lucky to live in a city like this."
The parade lasted about two hours and featured all of the Dogwood Pageant winners from Charlottesville and surrounding counties.
For one of the Dogwood Parade's well-known commentators, this year is her last. Angell Husted announced her retirement from hosting the parade after 41 years of bringing the Charlottesville tradition to life on TV.
She began when the parade route took it along what is now the downtown mall.
Saturday, Husted officially passed on hosting duties to NBC29 anchor Sharon Gregory, who will co-host parade coverage with Steve Rappaport starting in 2015.