Hatton Ferry Opening Day Picnic to be Held April 19
Posted:
Updated: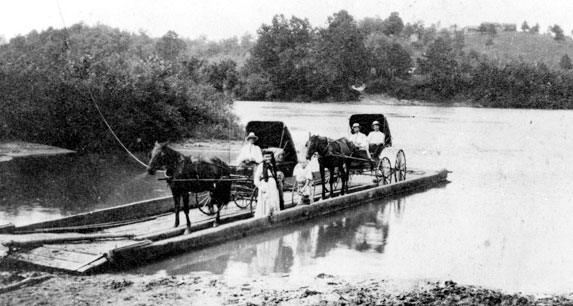 Photo courtesy of scottsvillemuseum.com
Albemarle County Historical Society Press Release
The Hatton Ferry will commence its 2014 operating season Saturday, April 19th.
This will be the fifth year the ferry has been run by the non-profit Hatton Ferry after VDOT decided to end their association with the ferry. The operation of the ferry relies solely on donations given to ride the ferry and from the kind generosity of other supporters.
In an effort to raise the much needed funds, the Hatton Ferry Committee will be sponsoring a picnic on opening day, April 19, from 11 am -2 pm. The meal will consist of stew, salad, and a beverage (hot dogs will also be available). Starting at 12 pm, the Central Virginia Blues will perform. The ferry committee will unveil a new exhibit at 1pm on the history of the ferry, the James River and river transportation. This exhibit will replace one that was installed by the Albemarle Charlottesville Historical Society in 1986.
Advance tickets are $10 and $12 at event. Tickets may be purchased online at albemarlehistory.org.
Date/Time:
Saturday, April 19th / 11:00 am - 2:00 pm
Central Virginia Blues @ 12:00 pm
Exhibit unveiling @ 1:00 pm
Cost:
$10 advance purchase/ $12 at event
Location:
10120 Hatton Ferry Road, Scottsville, VA
For more information, please email info@thehattonferry.org.