Warner has 15 Point Lead on Gillespie in Poll
Posted:
Updated: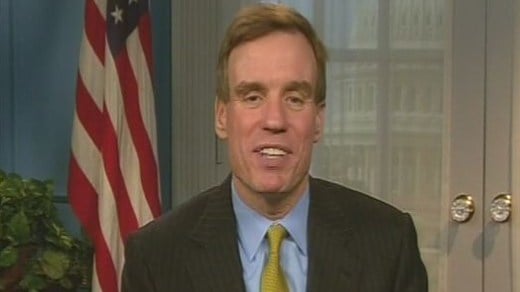 RICHMOND, Va. (AP) - A new poll shows Democratic U.S. Sen. Mark Warner has a 15-point advantage over former Republican National Committee Chairman Ed Gillespie.
The Quinnipiac University poll released Thursday shows Warner has a 46-31 advantage over Gillespie, the favorite to win the Republican nomination for this year's Senate contest.
Libertarian candidate Robert Sarvis polled at 6 percent.
The poll also found that former Secretary of State Hillary Clinton, who may run for president in 2016, is currently more popular among Virginia voters than several possible Republican presidential candidates.
The poll was conducted in live interviews with people on landlines and cellular phones from March 19 to March 24. It has a margin of sampling error of plus-or-minus 2.7 percentage points.
Copyright 2014 The Associated Press. All rights reserved. This material may not be published, broadcast, rewritten or redistributed.