Albemarle Crews Battle Stony Point Road Fire
Posted:
Updated: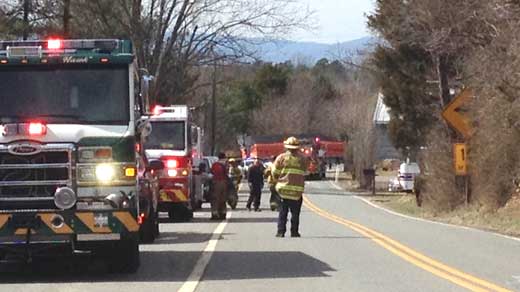 Fire Crews on Stony Point Road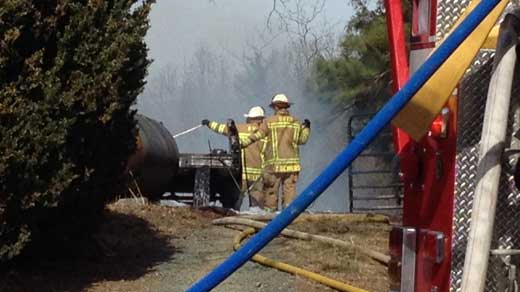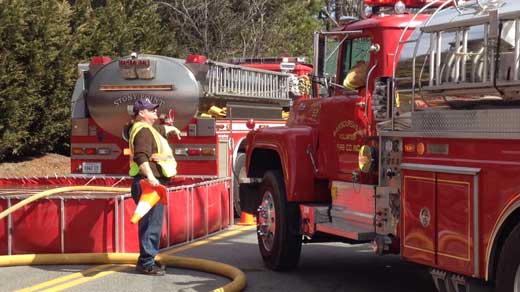 An Albemarle County barn is now in cinders after a fire Friday afternoon. Fire crews rushed to the scene of the burning barn on the 3800 block of Stony Point Road just before 2 p.m.

The barn was made up of a series of interconnected sheds. Fire officials say the fire started in one of the sheds, and spread to two more before crews could put out the flames.

The ripple effect of the fire turned into traffic backups, a tractor trailer accident, and a mess for parents and students at an elementary school.

The fire started shortly before students at Stony Point Elementary School were going to be let out. Police tried to open the road for school dismissal, but there was another problem. "We were clearing the road to allow the buses to come in. Unfortunately a tractor trailer tried to turn around and struck a utility pole at the intersection of Watts Passage and Stony Point Road, which closed that down," said Albemarle Battalion Chief Steve Elliott.

Police arranged for teachers to walk the students to the Stony Point Fire Station nearby to be picked up.

The owner of the barn wasn't there when the fire started. Crews believe there may have been livestock inside.

The fire marshal is still investigating the cause of the fire.