Lawmakers Step Up Medicaid Fight as Budget Deadline Approaches
Posted:
Updated: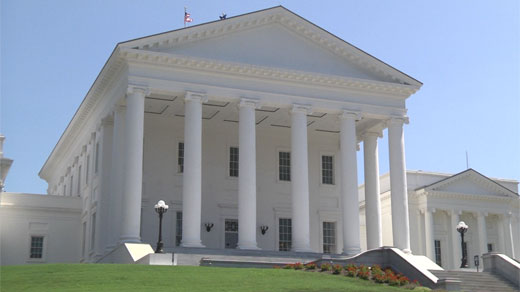 The log-jam over Medicaid expansion is preventing state lawmakers from finding consensus on Virginia's two-year, $97 billion budget. And as the regular session heads to overtime, both sides are stepping up the fight.
The session is scheduled to wrap up this Saturday - but at this rate, that's not going to happen. Instead, House and Senate lawmakers are still caught in a contentious political staring match. Four days to go, and still no blinking.
"We're not getting much action out of the Senate," said 73rd District Delegate John Obannon (R).
"This fight is right in front of us right now," said 44th District Delegate Scott Surovell (D).
But this fight is poised to continue.

House Democrats released new polling data Wednesday that they say shows broad support for healthcare expansion in five Republican-dominated districts.
"You have a lot of legislators who are just voting against their constituents' self-interest," said Surovell.
Supporters maintain funds generated through Medicaid expansion could mean more money for things like education. The Commonwealth Institute for Fiscal Analysis says a savings trust fund could even help pay for rising costs to the state.
"We could actually cover the costs of covering over 400,000 Virginians until the year 2050," said Michael Cassidy of the Commonwealth Institute.
Republicans say those estimates and poll figures are politically charged, and before anything happens with healthcare, the budget comes first.
"The proper way to do this is not to hold up the rest of the state," said Obannon.
In a letter to the governor, Speaker Bill Howell repeated his call for a special session to discuss healthcare expansion.
"He's a newbie governor, who's going to lock up the budget in his first year? I don't see that playing out well in the long run," said Obannon.
But Democrats aren't persuaded, and say now is the time to act.
"Most of my caucus feels that way as well. Most of my caucus will not vote for a budget that does not have a healthcare expansion in it," said Surovell.
If lawmakers don't strike a budget deal by Saturday, it won't be the first time. In recent budget years, negotiations have continued past the scheduled adjournment. But lawmakers will be under increasing pressure as schools and localities try to nail down their own budgets during the next couple of months.
House of Delegates Press Release
Richmond, Va. – Delegates Scott Surovell and Rob Krupicka along with the Progressive Caucus held a press conference today, March 5, 2014 where they displayed independent polling data for each GOP house district and discussed the costs of GOP obstruction in money and jobs.
Surovell and Krupicka also launched a petition to stop taxing Virginians double on the healthcare for which they already pay and expand Medicaid to 400,000 in-need Virginians.
"Medicaid expansion is favored by the majority of the people and the business community as the clear Virginia way," said Del. Surovell. "This polling data shows that people all across Virginia – urban, suburban, rural, Republican, Independents, and Democrats – support expanding health insurance coverage and accepting the money and jobs that comes with it. Every day Republicans say no to Medicaid is another day Republicans say yes to higher taxes on Virginians and penalize Virginia's families and businesses."
Del. Krupicka agreed, saying, Del. Krupicka added, "School districts around the state are struggling financially. Medicaid expansion would help us free up much-needed money to support our already cash-strapped schools."
Surovell also said, "Republicans are again refusing to compromise and instead choosing to shut down the government. In doing so, they alone hold Virginians hostage in clear opposition to bipartisan solutions supported by Governor Terry McAuliffe, the Senate and House Democrats."
Del. Charniele Herring, who attended the press conference, said, "While expanding Medicaid will mean better health for over 300,000 Virginians who currently fall in the coverage gap, it will also reduce household health care spending by a projected $338.8 million a year for the next five years. I urge you to tell your Delegate to put both the physical and financial health of hard-working Virginia families ahead of partisan politics."
Senator Adam Ebbin (D-30), a chief advocate of expanding Medicaid, also joined the press conference."
"The 400,000 Virginians who would be eligible for health coverage are much more than just a number," said Senator Ebbin. "We see the uninsured every day – 70% of them are members of working families. They come from many different fields and backgrounds, including 12,300 veterans who bravely served our country."
Sign Up for Email Alerts

Sign up to receive news, weather, and breaking news emails from the NBC29 newsroom in your inbox daily.

* denotes required fields






Thank you for signing up! You will receive a confirmation email shortly.