2nd Annual ArtFest in the West on March 1 at WAHS
Posted:
Updated: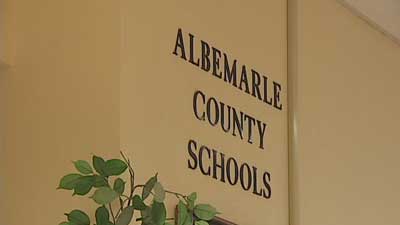 Albemarle County Public Schools Press Release
(ALBEMARLE COUNTY, Virginia) – Cavalcade of Stars was one of the most popular TV shows in the nation more than 50 years ago, and this Saturday evening, March 1, the 21st century version of this special night of entertainment will unfold at Western Albemarle High School.
That's when ArtFest in the West presents an eclectic menu of visual and performing arts by an all-star cast of students who attend elementary, middle and high schools in the county's western feeder pattern. The evening's activities begin at 6:30 and conclude at 9:30 p.m.
On the bill of fare will be the Western Albemarle Theater Ensemble presenting song and dance numbers from its spring musical, Footloose, together with selections by the high school's jazz band, orchestra and chorus. Western Albemarle's principal, John Werner, will accompany the students on the drums.
Thought-provoking and engaging artwork by students from all of the schools in the western portion of the county also will be on display. And, for nostalgic or energetic attendees, or both, there will be dancing to Big Band Jazz Music and swing dance lessons.
"March 1st will be a great opportunity for parents and other members of our community to support the wonderfully creative talents of our students," said Debbie Gordon, who is the ArtFest chairperson.
Funds from ticket sales and a raffle will benefit arts programs in all of the western feeder pattern schools (Brownsville, Crozet, Meriwether Lewis, and Murray elementary schools; Henley Middle School; and Western Albemarle High School).
In 2013, $6,000 was donated to school arts programs as the result of ArtFest's debut. Since then, parent volunteers established a new organization, AWE (Arts in Western Education) to support, celebrate and promote fine arts programming, teachers, and education in the school division's six western feeder pattern schools.
"Patrons will be impressed by the quality of these performances, and at the same time, they will be helping students to develop skills that deliver lifetime benefits. The arts teach so many important lessons—how to think critically, work in teams, connect with audiences, and experience the joy of achieving satisfaction and excellence," Ms. Gordon noted.
Tickets are priced $5 in advance and $7.50 at the door and can be purchased in the high school office or on line at www.artfestinthewest.org.
In the event of inclement weather, ArtFest in the West will be held on Sunday, March 2, from 4 to 7 p.m.
Sponsors for the second year include Charlottesville Orthodontics, Crozet Family Dental, Crutchfield, Fardowners Restaurant, Mechums River Security, and M.H. Swanson & Associates. New sponsors include Attorney Kay Cross; Dr. Jack Kayton, DDS; Georgetown Learning Centers; Meriwether Mowing Service; Patina Antiques; and the UVA Credit Union.
Sign Up for Email Alerts

Sign up to receive news, weather, and breaking news emails from the NBC29 newsroom in your inbox daily.

* denotes required fields






Thank you for signing up! You will receive a confirmation email shortly.