PVCC Prepares more than 1,500 Students Annually to Continue at 4-Year Schools
Posted:
Updated: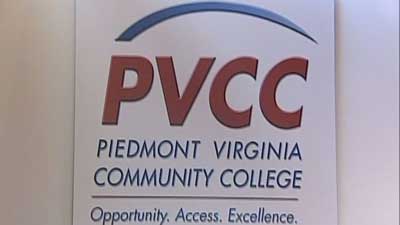 Piedmont Virginia Community College Press Release
Charlottesville, Va. – An important element of the mission of Piedmont Virginia Community College is to prepare students for baccalaureate study. After an analysis of National Student Clearinghouse* enrollment data, PVCC found that 1,563 students who were taking credit classes at PVCC during the 2011-2012 academic year – the most recent figures available – were attending a four-year college or university within one year.
"These numbers demonstrate to us that PVCC is fulfilling our mission to prepare students for a bachelor's degree," said PVCC President Frank Friedman.
The data showed that 433 of the students enrolled at PVCC in 2011-2012 were taking PVCC dual enrollment classes in their high school and then attended a four-year school immediately after high school graduation. Dual enrollment classes enable local high school students to earn secondary and college credit simultaneously, hence the moniker dual enrollment, and are an increasingly popular pathway to a bachelor's degree. By taking college classes while in high school, these students increase their competitive position at selective universities.
Another 525 of the students who were enrolled at PVCC in 2011-2012 are categorized as "swirling." They attended more than one college, including PVCC, before enrolling in a four-year college in 2012-13. These students may have simply needed a few credits at PVCC before continuing at a four-year school. In some instances, such students had already earned a degree and were preparing to earn another degree.
An additional 605 PVCC students enrolled in 2011-2012 formally transferred from PVCC to a four-year college or university in 2012-13. These students began their higher education at PVCC, taking advantage of affordable tuition, convenient classes, high-quality teaching and guaranteed admission agreements to transfer to a baccalaureate-degree-granting college or university.
One-third of PVCC transfer students select out-of-state colleges or universities to attend, and these are located in at least half the states in the U.S. Transfer institutions include such outstanding colleges as Boston College, University of North Carolina, University of Maryland, Yale, Harvard, Massachusetts Institute of Technology, University of Georgia, University of South Carolina, Penn State and New York University.
Two-thirds of PVCC transfer students opt for in-state institutions, such as James Madison University, Virginia Tech and Virginia Commonwealth University, but not surprisingly, most of these students attend PVCC's partner across town – the University of Virginia. Of PVCC enrollees during the 2011-2012 academic year, 251 attended U.Va. within a year of PVCC enrollment. This includes 25 dual enrolled high school students and 122 formal transfers.
"Clearly, many of our students aiming for a four-year institution aspire to be a Cavalier," Friedman said. "From past research conducted in collaboration with U.Va., we know that PVCC graduates who transfer to U.Va. perform as well academically as native U.Va. students, based upon grade point average and graduation rates. We feel that this says a lot about the quality of education at PVCC."
PVCC research also shows that 85 percent of its transferring graduates gain admission to their first-choice school. Joshua Mlcoch did just that, graduating summa cum laude from PVCC in 2010 with associate degrees in computer science and liberal arts. He used PVCC's guaranteed admission process to transfer to U.Va. The process allowed him to bypass competitive admissions and enter as a third-year student.
"I enrolled in one of PVCC's transfer degree programs knowing that I could have guaranteed admissions to U.Va.," Mlcoch said. "PVCC helped me get where I am today." He earned a bachelor's degree in computer science and is a software engineer at a high-tech company in Pennsylvania.
Palmyra resident Michelle Tanner also attended her first-choice college after graduating from PVCC in 2010. Currently employed as a family services specialist at the Fluvanna County Department of Social Services, Tanner says that attending PVCC enabled her to go to Longwood, her "dream school," where she earned a bachelor's degree in sociology and is now pursuing a master's degree in school counseling. "PVCC helped shape me into the young woman that I am today," she wrote in an email. "My sister is now a freshman at PVCC, and I remind her everyday how this college prepared me for everything that I am doing today. I am truly grateful that I was able to attend…"
Sign Up for Email Alerts

Sign up to receive news, weather, and breaking news emails from the NBC29 newsroom in your inbox daily.

* denotes required fields






Thank you for signing up! You will receive a confirmation email shortly.