UPDATE: Washington & Lee Student Killed, 10 Others Hurt in Rockbridge Crash
Posted:
Updated: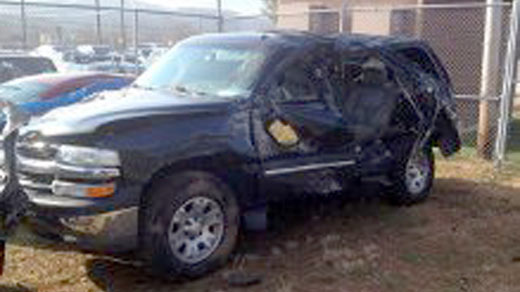 photo courtesy of Virginia State Police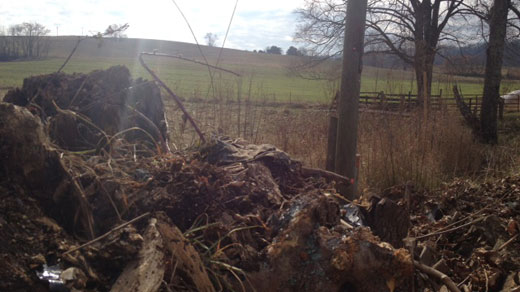 Scene of crash in Rockbridge Co.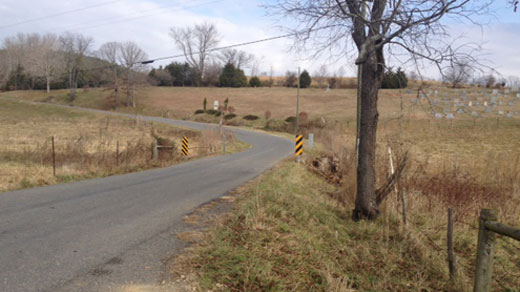 Scene of crash in Rockbridge Co.
The Washington and Lee community is mourning the loss of a young woman. Tuesday, an early-morning crash involving 10 students in Rockbridge County sent six of them to the hospital and killed one, a senior from Connecticut.
Now, students, professors and campus leaders are all leaning on one another. While it looks like the other nine students involved in the crash will recover, it'll take longer to overcome the broken hearts caused the death of 21-year-old Kelsey Durkin from New Canaan, Connecticut.
"Kelsey knew a lot of people, so I think that it's a very joint kind of mourning. Because everyone knew her and everyone loved her. So, it's definitely quiet here," said Laura Beth Lavette, a friend of Kelsey's.
Lavette says Durkin was one of the first people she met at Washington and Lee and it didn't take long for her to make a lasting impression. The senior belonged to the Kappa Kappa Gamma sorority. She welcomed younger students as an orientation-leader and focused on her studies.
"She was taking a lot of pre-med courses and she was studying all the time. She actually didn't even go out much because she was always in the library. That's where I usually ran into her - in study rooms," Lavette said.
That made it all the more shocking to Lavette when she found out Durkin got into a Chevy Tahoe with a group of other students and never made it back home. State police say, around 1:30 a.m., the SUV packed with students skidded off Turkey Hill Road and smashed into a tree stump, throwing Durkin from the vehicle. Police say she had not been wearing a seatbelt.
Two other students were airlifted to University of Virginia Medical Center and one is being treated at Roanoke Memorial. Other passengers were treated and released from Carilion Stonewall Jackson Hospital.
Driver Nicholas Hansel, who was treated for minor injuries, is now charged with DUI and refusal to take a breathalyzer.
"Certainly at some point we will see this as a moment where we can talk about lessons to be learned," said Sidney Evans, vice president for student affairs at Washington and Lee. "I think that's a while from now,"
While nothing can bring back the life of the bright, bubbly young student, one thing is revealed in times of sorrow.
"But it's also been one of those days where you see the incredible good in people. I've had emails from alums, I've had countless students come upstairs to us and say 'What can I do to help?' And that's pretty amazing," Evans said.
Campus leaders direct students to the counseling center and resident advisers. Everyone is also invited to a vigil in honor of Durkin Tuesday night at 6:30 in the Lee Chapel.
Email Sent by Washington and Lee President Kenneth P. Ruscio to students, faculty and staff Tuesday morning:
Ten Washington and Lee University students were involved in a single-car accident early Tuesday morning, Dec. 3, in Rockbridge County.

With great sadness, I must tell you that one of the students has died. The University is in touch with the family.

The students were treated at Carilion Stonewall Jackson Hospital. Two of the students were then transported to the University of Virginia Medical Center, and one student was then transported to Roanoke Memorial Hospital. The rest of the students were treated and released from Carilion Stonewall Jackson.

At this time, out of respect for the students and their families, we are not providing identifications or any other details, but we are working closely with those most affected.

Members of the Washington and Lee Office of Student Affairs were at the Lexington hospital and are at the Charlottesville and Roanoke hospitals to offer support and assistance.

We are deeply concerned for the students who were involved in the accident and for everyone who knows them. Counselors are available for students at the Student Health Center; call 458-8401.

If staff and faculty would like to speak to a counselor, please contact the free, confidential Carilion Employee Assistance Program at (800) 992-1931.

Members of the Student Affairs staff are still gathering information about the accident.

We will provide additional information as it becomes available.

Virginia State Police Press Release 12/4/2013:
The following is a list of students that were in the fatal vehicle:
#1 Hansel, Nicholas Perry DOB 10/20/92 *DRIVER*
New Orleans, LA 70118
#2 Hallett, Willson McGehee DOB 9/24/91
Charlotte, NC 28207
#3 Salm, Catherine Davis DOB 5/30/93
Lakeland, FL 33803
#4 Beal, Pinkney Venning DOB 7/2/95
Columbia, SC 29206
#5 Crum, Andrew DOB 2/10/93
Montgomery, AL 36111
#6 Ugart, George DOB 12/17/94
Columbia, SC 29201
#7 Dixon, Virginia DOB 12/31/93
Court Oakton, Va 22124
#8 Gleason, Ellen DOB 12/2/92
Santa Barbara, CA 93110
#9 Gould, Scott N DOB 4/28/92
Nashville, TN 37220
#10 Wall, Thomas R. DOB 4/21/1993
UNK ADDRESS CURRENTLY @ ROANOKE MEMORIAL HOSPITAL
#11 Durkin, Kelcie DOB 1/1/92 *DOA*
New Canaan, CT 06840
Virginia State Police Press Release
The Virginia State Police are continuing their investigation into a fatal crash that occurred this morning around 1:30 am on Turkey Hill Road near Bethany Road in Rockbridge County. The preliminary investigation revealed that a 2006 Chevrolet Tahoe was traveling southbound on Turkey Hill Road when the vehicle run off the left side of the roadway hit a tree stump before overturning. The driver of the Tahoe Nicholas Perry Hansel, age 21, of New Orleans, La. was transported to Carilion Stonewall Jackson Hospital for minor injuries he sustained in the crash. Hansel was treated and then arrested and charged with DUI and Refusal and is currently being held in the Rockbridge County jail.
A rear seat passenger Kelsey H. Durkin, age 21, of New Canaan, Ct. was transported to Stonewall Jackson Hospital by private vehicle and pronounced dead on arrival. Durkin was not wearing a safety belt at the time of the crash and was ejected from the vehicle.
Two other students were airlifted to the University of Virginia Medical Center and one was airlifted to Carilion Roanoke Memorial Hospital. In addition three other students were treated for their injuries at Carilion Stonewall Jackson Hospital and two students refused treatment.
The names of the injured students is not available at this time.
Also no further information is available regarding the crash at this time and the investigation remains ongoing.
Sign Up for Email Alerts

Sign up to receive news, weather, and breaking news emails from the NBC29 newsroom in your inbox daily.

* denotes required fields






Thank you for signing up! You will receive a confirmation email shortly.