Film Festival Gallery Brings Several Films Under One Roof
Posted:
Updated: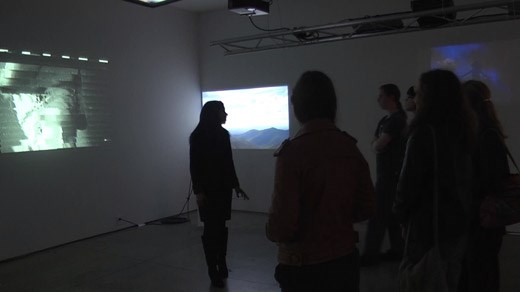 Second Street Gallery
CHARLOTTESVILLE, Va. (WVIR) -
The Virginia Film Festival has brought a number of films to the Charlottesville area, but now one exhibit is bringing several together under the same roof. Dozens of films are projected on the walls of a gallery all at once, and it's making a statement.
Second Street Gallery is hosting a digital media exhibit as part of the Virginia Film Festival. Films made by Light House students, University of Virginia film students and professionals are on display.
They're calling it "experimental art." All of the films are playing at the same time - projected onto the white walls. With all of them showing at once it's quite a visual.
"Some of the films are a minute long, others are 30 minutes long, so it's wherever their creative minds took them and it's just a lot of interesting pieces," said Erica Barnes, the digital media gallery coordinator.
More than 400 people attended the opening for the gallery last week. Organizers expect an even bigger crowd at a reception Friday night, where you can meet the filmmakers. That event gets underway at 6 p.m. at Second Street Gallery in downtown Charlottesville. The exhibit will stay up through the month of November. It's free and open to the public.