26th Virginia Film Festival Kicks Off Thursday
Posted:
Updated: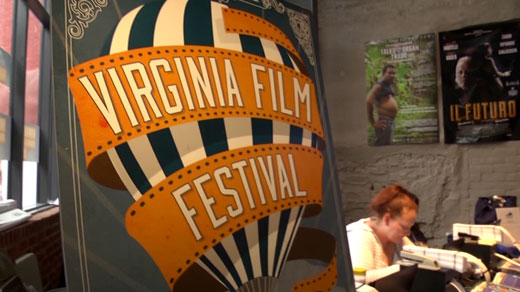 Virginia Film Festival
CHARLOTTESVILLE, Va. (WVIR) -
The 26th Virginia Film Festival kicks off Thursday. More than 100 movies will be shown from this weekend in Charlottesville - and organizers say there is something for everyone.
The Virginia Film Festival says it expects to shatter attendance records with a strong lineup of films that includes documentaries, comedies, and foreign movies. Two of the featured films were filmed in central Virginia with local actors, so you may see some familiar faces.
"We have an incredible line up of films made by Virginians in Virginia. One of them is our centerpiece film on Saturday night entitled "CLAW In," and it's an incredible film about the collective of lady arm wrestlers that started right here in Charlottesville," said Jody Kielbasa, Virginia Film Festival director.
For classic movie buffs, there will be a 50th anniversary screening of Alfred Hitchcock's "The Birds." Tippi Hendren will appear as a special guest afterward.

Thursday night's kickoff film was "Nebraska," a potential Oscar contender. One of the stars, Saturday Night Live's own Will Forte, was at the Paramount Theater for the premiere.
"I knew what it's like to be kind of frustrated at times by somebody who didn't communicate as much as you'd want them to. And you could still love them with all your heart but it could be frustrating at times," said Forte of his role in the film.
The festival continues through Sunday. Tickets are $8 for matinee shows and start at $11 for night shows.

For more information about the festival and a list of events, click here.