Study Shows PVCC Grads are Landing Jobs in Central VA
Posted:
Updated: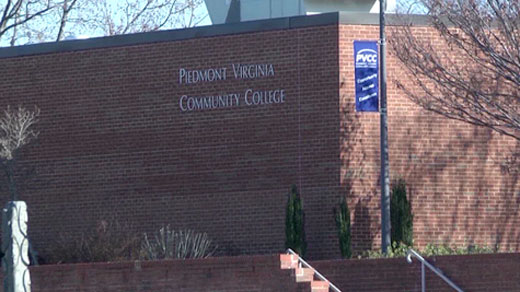 Piedmont Virginia Community College
CHARLOTTESVILLE, Va. (WVIR) -
For any college student investing time and money into an education, they want to know that eventually it's going to pay off.
Recent reports show students at Piedmont Virginia Community College are landing jobs throughout central Virginia. The report from the Virginia Employment Commission (VEC) shows nearly 20 percent of area workers recently attended PVCC.
PVCC President Frank Friedman says that is the benefit of developing programs that directly address workforce needs.
"At PVCC we often say that we prepare local people for local jobs," said Friedman.
Friedman says PVCC always believed their programs were benefiting central Virginia's economy, but until now, they didn't have the numbers to show just how much.
"And that really verified for us what we always felt was true that we really are preparing large numbers of people to work here," said Friedman.
PVCC did a study with the VEC which showed that 18 percent of people working in the city of Charlottesville and surrounding counties attended PVCC within the past five years the equivalent of more than 17,000 people.
Nathaniel Ricca and Granton Clem are studying business and say seeing this kind of track record is reassuring for them.
"I think it reflects really well on the school and gives a lot of hope to the students because these times are tough with the economy and the job market."
"It is a great motivation for me to know that the Charlottesville community the city I have grown up and loved hires directly from PVCC and students from Piedmont."
The health care industry has the highest number of employed PVCC students, but they have a strong presence in other fields including culinary services and technical fields.
"We're here to serve the community and part of that service is to create a workforce that meets the needs of the employers in the area," said Friedman.
The report also shows that 65 percent of employers within the area have hired current or former PVCC students.