Libertarian Candidate for VA Gov Rallies Supporters in Cville
Posted:
Updated: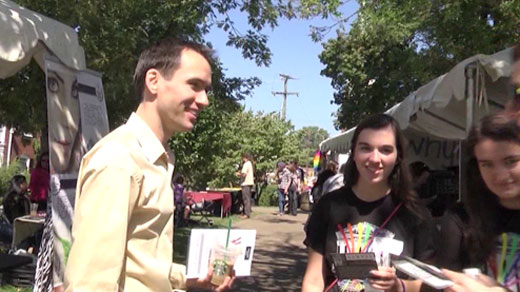 Robert Sarvis
Third party candidate Robert Sarvis is polling better than many had expected in the race for governor. The Libertarian may not get elected, but his numbers approaching 10 percent would be considered a win by many.
He rallied supporters Monday night on Charlottesville's downtown mall. It was Sarvis' final stop before Election Day Tuesday.
Sarvis has made headlines as a third party candidate over the last few weeks - coming in at nearly 10 percent in some polls. Now, on the eve of Election Day, he wrapped up his tour of the commonwealth with a rally at the Free Speech Wall on the downtown mall.
Sarvis has more than 1,200 people working on his campaign. They say the last few days before the election have been all about reaching as many voters as possible.
"It's frustration with the two major parties which, as I said, are no longer governing in the public interest," said Sarvis.
If Sarvis gets 10 percent of the vote, the Libertarian Party would automatically have a statewide ballot line for the next three years. He will spend Tuesday in Northern Virginia and then in Richmond.