Public Can Follow Officers on Duty with Tweet-a-Thon
Posted:
Updated: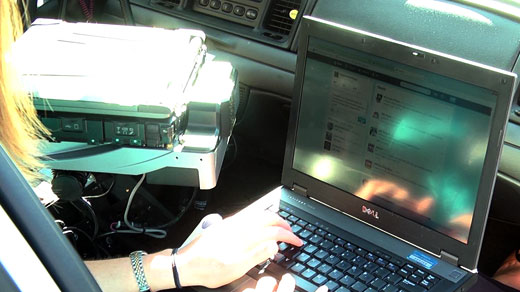 You can get an easy way get the inside scoop on a day in the life of a police officer Friday. Albemarle County police are tweeting live from every call they receive until 8 p.m.
More than 100 police departments in several countries are also taking part. The goal is to gain an understanding and appreciation for what officers encounter every day.
Albemarle County police spokesperson Carter Johnson is riding with officers Friday as they get called out on duty and tweeting from the scene. She says this event not only helps them connect with other agencies, but also lets the public know they can connect with police through social media.
"This really gives you some insight into the work that they're doing, the calls that they're responding to, what they face on a daily basis, and hopefully it will give people some understanding and appreciation of what it's like to be an officer," Johnson said.
Johnson says another goal of the event is to get people used to checking their local police Twitter feed so they know where to turn for information in an emergency.
You can continue to follow the police Tweet-a-Thon all day on Twitter by searching #poltwt.