Food Banks, Families Prepare for SNAP Benefit Cuts
Posted:
Updated: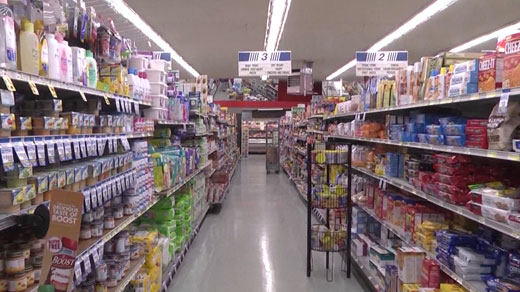 About 8,000 people in Charlottesville are about to lose some of their grocery money. Supplemental Nutrition Assistance Program (SNAP) benefits will be reduced starting Friday.
SNAP is the most widely used benefit program in Charlottesville which means a good chunk of people will be impacted by the cuts, and it's not just SNAP recipients that will feel it - area food banks might too.
"If something's being taken away in one area, they're going to put increased demand in another, you know it's just the way it is," said Joe Caputi, branch manager for the Charlottesville branch of the Blue Ridge Area Food Bank.
As SNAP benefits decrease starting November 1, demand at the Blue Ridge Area Food Banks could be on the rise.
The Virginia Department of Social Services estimates a family of four will get about $36 less a month. Diane Kuknyo, the director of Charlottesville Social Services, says for some, that's not chump change.
"Most of the families that receive SNAP benefits do not have discretionary income to cover that $36," Kuknyo.
That's where food banks might come into play.
"Our backup depends on how much we're supported by the community, how much they bring as food donations, cash donations, so as long as the community can sustain us we'll be able to continue serving the increased need," said Caputi.
Kuknyo says its important SNAP recipients check their card balance as soon as their November benefits have been loaded. She says the sooner they know how much they've lost to the cuts, the sooner they can plan a new budget. That could mean making shopping adjustments.
"Advice is to shop smartly, shop sales, use coupons," said Kuknyo.
The food bank isn't making any special preparations for the SNAP cuts, but Caputi says the community can.
The more the community donates to the food bank, the more they can offer to families in need.
If you need to check a card's balance, you can do it on the Virginia Department of Social Services website using your user ID and password. You can also call 1-866-281-2448 and enter the 16-digit number on the front of the card.