Toothbrush Exchange Encouraging Healthier Brushing
Posted:
Updated: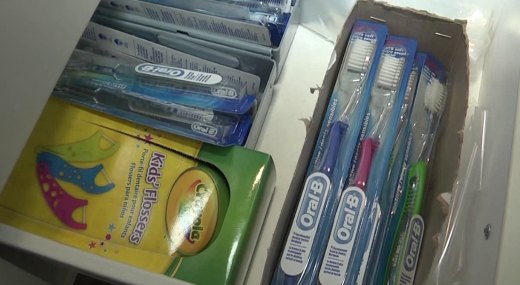 Dentists say if you haven't changed your toothbrush in more than a few months, you could actually be adding to the bacteria in your mouth.
To combat unwanted bacteria and encourage healthier brushing, Charlottesville Blue Ridge Dental and ACAC are hosting a toothbrush exchange. People can bring in their old toothbrushes and exchange them for new ones and the worst looking ones will win a prize.
Dentists say people should change their toothbrushes when they start noticing wear and tear. Some toothbrushes have indicators with a blue line that fades away when it's over-used. Otherwise, when you notice the bristles wearing away and going in the wrong direction, it's time for a change.
According to area dentists, you should change your toothbrush every two months.
"Not changing your toothbrush means you're cleaning your teeth less effectively, the bristles aren't pointing the ways they should," said Nick Minutella, a dentist at Charlottesville Blue Ridge Dental. "The toothbrush itself could be collecting bacteria and spreading it around. It's just much healthier to keep it clean, keep it fresh, and make sure you're taking care of your teeth."
The toothbrush exchange takes place November 5 from 8 a.m. to 6 p.m. at the downtown and Albemarle Square ACAC locations. You don't have to be a member of ACAC or Charlottesville Blue Ridge Dental to attend.