SARA Calls on Volunteers for 24-Hour Hotline
Posted:
Updated: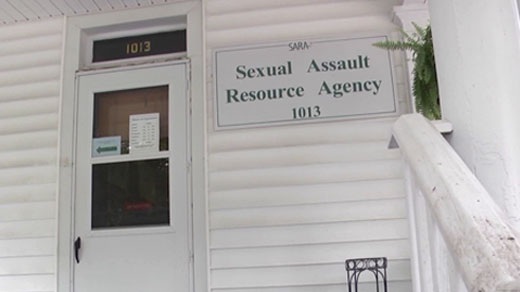 Sexual Assault Resource Agency
Charlottesville's Sexual Assault Resource Agency (SARA) is making sure there is always someone on the other end of what could be a life-changing phone call. The agency is opening the door for people in the community to provide critical support on its 24-hour hotline.
SARA offers volunteer training for its hotline twice a year. Right now, there are about 13 people going through the program. This ensures everyone has access to resources and emotional support in a time of need.
"If you're in crisis and you want to talk to somebody and there's nobody there to talk to and if you call a hotline, you really are looking for a live body to be answering the phone," said Rebecca Weybright, SARA executive director.
SARA is in the process of a six-week training program giving community members the opportunity to volunteer on its 24-hour hotline. Participants have to complete 40 hours of training, getting them comfortable with the various scenarios that can occur.
"The calls can be anything from an immediate crisis - somebody needs to go to the emergency department, something like that - to somebody who had an assault some years ago but is having trouble sleeping," said Weybright.
SARA says it is certainly thankful for the help that has come from volunteers who are University of Virginia students, but would be glad to have the opportunity to diversity its volunteer pool.
"We would love to have more community members volunteering with us. Sometimes we get community folks, they stay with us longer because they're not going to graduate. And then it's also great just to have a variety of ages and types of people," said Weybright.
The hotline is a valuable resource because it helps provide a listening ear when that may be the very thing a person needs.
"Reassurance. Sometimes it is just that just reassurance," said Weybright.
SARA reassures that they also have staff members as backup support. The agency is currently accepting volunteers.
If you'd like to volunteer or learn more about the agency, visit the SARA website.