Huckabee Campaigns for Cuccinelli in Virginia Gov. Race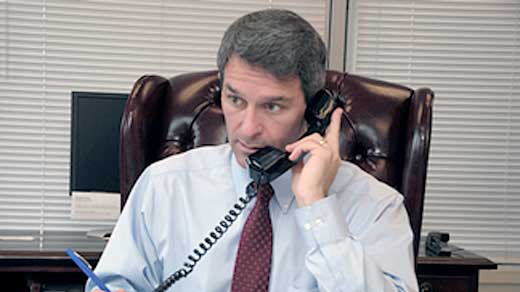 LYNCHBURG, Va. (AP) - Virginia Republican gubernatorial candidate Ken Cuccinelli says having former Arkansas Gov. Mike Huckabee with him on the campaign trail is a big boost.
Cuccinelli says Huckabee gets people fired up and people like him.
Media outlets report that Huckabee joined the attorney general at a campaign event Saturday night in Lynchburg. He and Cuccinelli told the crowd that America should look to coal and fossil fuels for energy.
Huckabee also said Cuccinelli was the first of 27 attorneys general to challenge the constitutionality of the Affordable Care Act.
Huckabee and Cuccinelli attended Liberty University's homecoming football game before the rally.
Copyright 2013 The Associated Press. All rights reserved. This material may not be published, broadcast, rewritten or redistributed.