Madison BOS to Congress: Reopen Shenandoah National Park
Posted:
Updated: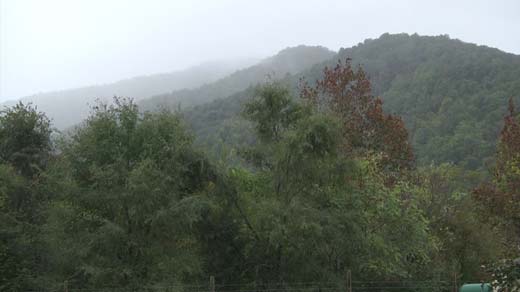 Shenandoah National Park
As we close the second week of the government shutdown, Madison County supervisors are letting Congress know they're frustrated. The board passed a proposal Thursday to send a request to Congress to open Shenandoah National Park in spite of the shutdown, citing lost revenue of businesses due to lack of tourism.
October is normally their heaviest season, and many businesses depend on visitors for their livelihood. A large part of Madison County is taken up by the national park. Jim Graves, longtime resident and operator of Graves Mountain Lodge, says famous hikes that visitors come to see aren't available, and it's hurting everyone.
"You got Old Rag Mountain, which is the furthest peak back, that's closed. Behind this little mountain here, Graves Mountain, is White Oak Canyon, that's closed. Skyline Drive is closed," Graves said.
Graves had a family come all the way from England to stay at his lodge and visit the park, and they ended their trip early.
Supervisor Doris Lackey says she doesn't know what else to do for her constituents, but she hopes Madison isn't the only county to speak up.
"I hope that you know our voice is one of many that are that is saying to the Congress of the United States, 'please get this thing over with and open up the parks,'" she said.
Some states across the nation are beginning to take even more drastic measures. In Utah, Arizona, South Dakota, and Colorado, governors have petitioned the federal government to allow them to allocate state funds to reopen the parks.
With the amount of revenue being lost during what would normally be a peak season for tourism, it is becoming a desperate situation for many. Graves says he appreciates Madison supervisors taking a stand.
"I think it's great I mean for them to put the proposal in and I hope other counties and other people all over the United States tell them 'Hey, get your act together in Washington,'" Graves said.
People are frustrated not only due to the lack of tourists, but also because there just doesn't seem to be an end in sight. Graves says these are the things Congress failed to consider before letting this shutdown happen in first place.
Reported by Rob Manch