"Youth-Nex" Part of Health Conference Focusing on Adolescents
Posted:
Updated: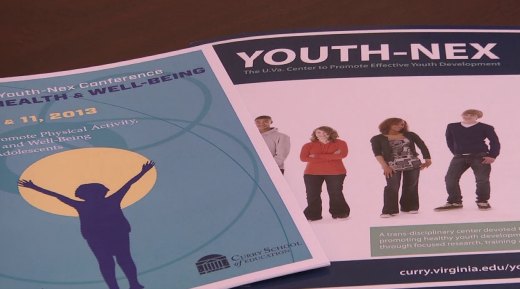 Experts from around the country are coming to the University of Virginia Thursday to tackle issues of exercise and nutrition for adolescents.
Youth-Nex is a program in The Center to Promote Effective Youth Development, a part of UVA's Curry School of Education, which focuses on the health and well-being of young people. Their annual conference gets underway Thursday, bringing together top scholars, policy makers, and practitioners in the field.
At this year's conference, experts will discuss strategies to increase physical activity at home and in schools, as well as how to increase healthy eating for kids. They will also talk about injury prevention and injury treatment, since kids do get hurt often when exercising.
Youth-Nex says the number of kids taking physical education in school has decreased since the early '90s and more American kids are overweight now than ever before.
"The findings in this area are not very good. We have an explosion of childhood obesity. Upwards of, depending on the age group, 15 to 20 percent of adolescents are now classified as being obese, as opposed to five percent 20 years ago," said conference chair Arthur Weltman. "Our gene pool hasn't changed in the last 20 years, so other things must have happened. Either environmentally, you know we have portion distortion, and we've basically engineered physical activity out of society."
Conference organizers say it's critical to target youth because habits formed in adolescents shapes behavior long into adulthood. They say if kids get active now, while still young, it reduces their chances of obesity, depression, and chronic diseases like diabetes.
Weltman said the goal of the conference is to use what they learn to get individuals and communities to make better choices.
The conference is Thursday and Friday in Alumni Hall on grounds at UVA.