Albemarle BOS Session: Waste, the Field School, Northside Library
Posted:
Updated: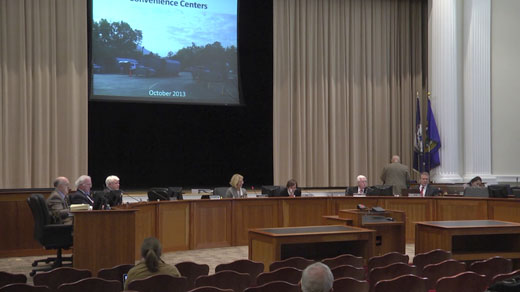 The Albemarle County Board of Supervisors night session included trash talks and a denial for a school expansion.
Supervisors are one step closer to finalizing solid waste plans for the county. They voted unanimously to move forward with three trash convenience centers.
The county will cut ties with the Rivanna Solid Waste Authority and close the current Ivy Transfer Station. One center is expected to open as soon as July 2014 at a site in Keene, which is expected to cost $50,000. The other two locations aren't finalized.
Wednesday night, supervisors also voted not to give the highly debated Field School the OK to move to a new location. The private school's enrollment numbers have tripled and leaders wanted to move it to a 62-acre property on Polo Grounds Road.
But neighbors have traffic concerns and say the school would lead to more development in the rural area.
"We will support the board in its effort to find a suitable site for the Field School but we will continue our efforts to ensure that Polo Grounds Road will not be mistaken for that place," said David Schmidt, who attended the session.
Those with the Field School disagree. Brian Fountain, who also attended the session, said, "It's hard to imagine that anyone else would take more care in protecting and using this land that the county imagines than the Field School."
The vote on the request was 3-3, which counts as a denial. Supervisors who denied the request cited concerns about traffic and the dangers of Polo Grounds Road.
At this point it is unclear what other site options the Field School is considering.
Earlier Wednesday preliminary design plans for the Northside Library were revealed to supervisors. A new location along West Rio Road will serve as a permanent location for the current Albemarle Square Library.
The new space will provide storage for the county and it will be equipped with meeting space that's open to the public. The project is expected to cost $6.4 million.
Supervisors will hear public input on the plans at another meeting on November 7.