No Charges Filed in Fatal Crozet Shooting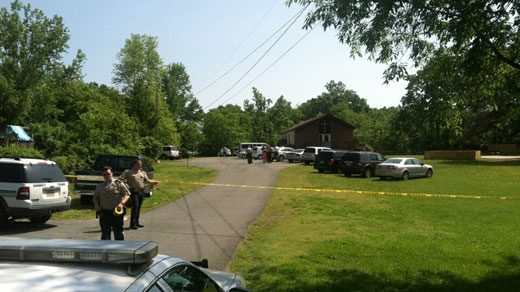 Commonwealth's Attorney Denise Lunsford says no charges will be filed in case of 10-year-old Crozet girl shot to death by her 13-year-old brother in May.
On May 21, Albemarle police responded to the 1400 block of McAllister Street in Crozet around 10 a.m. for reports of a gunshot wound. It was later confirmed that 10-year-old Maggie Hollifield was killed and a 13-year-old boy pulled the trigger.
A five-page letter from Commonwealth's Attorney Denise Lunsford to Albemarle County Police Chief Colonel Steve Sellers that was released Thursday morning sheds new light on the accidental shooting and the events leading up to it. It includes an exhaustive retelling of the facts and the investigation.
In it, Commonwealth's Attorney Denise Lunsford says she will not pursue charges against the 13-year-old boy who pulled the trigger, or the children's parents.
The letter explains that the night before the shooting, the victim's 13-year-old brother had been cleaning his shotgun, which had been given to him by a relative. He was trained in gun safety, but while inspecting his firearm the next morning, he accidentally shot and killed his younger sister.
In the letter, Lunsford explains she decided not to pursue a charge of involuntary manslaughter against the boy, saying..."The discharge of the firearm in this matter was accidental. No evidence suggests that the death of the 10-year-old child was intentional or the result of recklessness so significant as to rise to the level of callous disregard for human life." The evidence, she says, was insufficient to support such a charge.
On the question of whether charges should be brought against the parents for neglect or recklessly leaving a loaded firearm unsecured, Lunsford cites a similar case, writing..."there is the no evidence to suggest that the parents were aware of conduct or circumstances that would likely result in injury to the children."
Taking all the evidence into account, Lunsford concluded with..."It is my determination that no charges be brought against either the 13-year-old boy or the parents as a result of this tragic accident on May 21, 2013. My office will not attempt to obtain indictments."
The investigation also looked into whether the 13-year-old had past behavioral problems, or if there was of history of significant disagreements between the siblings. In fact, the letter says, the evidence is precisely to the contrary, confirming this was simply just a tragic accident.
Click here to read the letter from Lunsford to Sellers.