War of Words Before 5th District Congressional Debate
Posted:
Updated: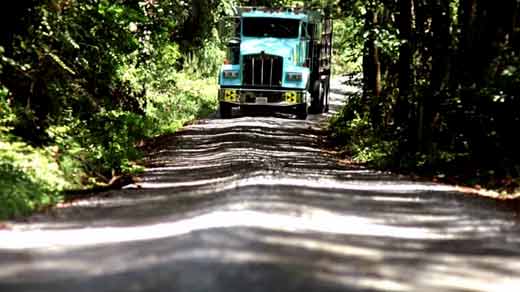 The race for Virginia's 5th District congressional seat is getting more heated, with only 41 days left until Election Day.
Republican Congressman Robert Hurt and his Democratic challenger, Brigadier General John Douglass, made stops in the area Wednesday. And both has some tough words for their opponent.
Both sides have launched a series of campaign attack advertisements in the past couple of weeks. In one ad, Hurt slammed Douglass for his history as a Washington lobbyist, saying he supported selling sensitive satellite technology to China.
"Selling sensitive technology to China, that's a bold-faced lie," Douglass said. "Our sales of equipment overseas are all licensed by either the Commerce Department or the State Department. He [Hurt] knows that."
"You need to look carefully at the ad, no one's suggesting that what he was doing was illegal," Hurt said. "But he chose to lobby to sell sensitive satellite technology to places like China."
In another ad, Douglass attacked Hurt over uranium mining, claiming his family stands to gain from policies that support mining.
"It's a matter of record that his father is a big investor in it, and he has voted in the Congress to try to keep the EPA and the Nuclear Regulatory Commission from providing oversight into the mine should it open," Douglass said.
"The question is whether or not I have any interest, and for him to suggest in any way, shape, or form that I have any interest in a uranium mining project anywhere in the world, anywhere ever, is just a lie. And he knows it's a lie," Hurt said.
But this war of words is just a preview of what's to come. Analysts at the University of Virginia Center for Politics say both sides have a big battle to fight if they want to win the district - starting with incumbent Robert Hurt.
"He [Hurt] knows that it can be a close district. It's just he basically has to take care of business," political analyst Geoff Skelley said. "Douglass knows that he needs to find any way to knock Hurt down a peg."
Hurt and Douglass will face off in their first live debate October 10 in Danville.
"That's going to be a good night for me, I can tell you that," Douglass said.
"I'm just pleased we're going to be able to have a debate," Hurt said.
But analysts say, regardless of the outcome, the debate likely won't make much of a difference to voters in November.
"No one's watching," Skelley said. "You know, we've had these Senate debates, and they were in the middle of the day. No one's watching."
The UVA Center for Politics lists the 5th District race as a likely win for Hurt. They say the district traditionally leans conservative, and that Hurt has an upper hand as an incumbent candidate.