Culpeper Man Sentenced to Serve 20 Years on Probation Violation
Posted:
Updated: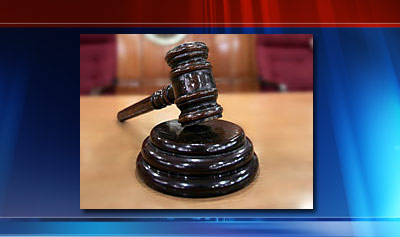 CCulpeper County Commonwealth's Attorney
Press Release
At the request of the Culpeper County Commonwealth's Attorney's Office Culpeper County Circuit Court Judge Susan Whitlock sentenced Odell Tyler, 23, of Culpeper to approximately twenty (20) years in prison for violating the terms of his suspended sentence on a robbery conviction from 2006.
A Culpeper jury sentenced Tyler to seven (7) years and ninety (90) days on May 30, 2012 for possession of cocaine with intent to distribute and discharging a firearm in a public place. The crimes occurred in the Belle Court apartment complex in December 2011. In that trial, Tyler was found not guilty of misdemeanor possession of marijuana. The jury also assessed a fine of $5,000.00. The charges stem from an incident following the discharge of a firearm at Belle Court Apartments on Dec. 7, 2011. Deputy Commonwealth's Attorney Dale Durrer prosecuted the firearms and narcotics distribution charges and presented testimony of approximately twelve (12) witnesses and introduced approximately thirty (30) exhibits.
After two hung juries on the Westside Grocery robbery charge in 2006, Tyler pled guilty in April 2006 to a June 2005 robbery at Westside Market where he brandished a firearm and grabbed the telephone out of the Clerk's hand as she attempted to call 911. In December 2007, Tyler was found guilty of misdemeanor charges involving unlawful entry and petit larceny from the El Nopal Store in Culpeper. In that case, Tyler received an approximate two (2) year active sentence from the Court to serve. The Commonwealth's Attorney's Office requested a ten (10) year active sentence on that probation violation in 2007. In 2010, Tyler again violated the terms and conditions of his probation by testing positive for PCP and marijuana and providing an adulterated urine screen according to his probation officer. He received an approximate one (1) year and nine (9) month active sentence to serve. The Commonwealth's Attorney's Office argued for a longer period of active incarceration.
The third probation violation arose because of Mr. Tyler's May 2012 convictions for possession of cocaine with intent to distribute and discharging a firearm in a public place. Upon Tyler's release from incarceration in twenty-seven (27) years, he must be of good behavior for a period of twenty (20) years and serve five (5) years of supervised probation. He still has approximately thirty (30) plus years of suspended time he could face.
Virginia abolished parole in 1994, so Tyler must serve approximately 85% of the imposed sentence before he is eligible for parole consideration. He will be approximately fifty (50) years old when he is released.
Westside Market has been the site of several robberies in recent years. In 2010, the Culpeper County Circuit Court convicted Stephen Leavell of attempted capital murder, robbery and wearing a mask in public for the November 2009 robbery of clerk Mohammed Abdo. At the Commonwealth's request, the Court exceeded the advisory sentencing guidelines and sentenced Leavell to an active term of thirty-seven (37) years in prison.
Commonwealth's Attorney Paul Walther stated that "Probation is a privilege and not a right and the Culpeper community will be protected because of the significant sentence imposed by the court."