VA Public School Students Fare Well on SAT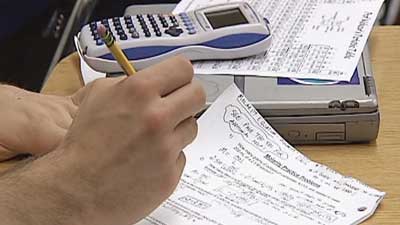 RICHMOND, Va. (AP) - Virginia public school students continue to score above the national average on the SAT college-admissions test.
The Virginia Department of Education released results from the class of 2012 Monday. Virginia public schools students scored 17 points higher than the national average in reading, 11 points higher in writing and 5 points higher in math.
The average math score of 510 was up 3 points from the previous year. The reading score dropped by one point, and the average writing score was unchanged. Nationally, achievement dropped slightly in all three areas.
Sixty-eight percent of the state's 2012 public high school graduates took the SAT.
Copyright 2012 The Associated Press. All rights reserved. This material may not be published, broadcast, rewritten or redistributed.