UCARE to Release "Call for Reflection and Action" Report
Posted:
Updated: Sep 23, 2012 07:39 PM EDT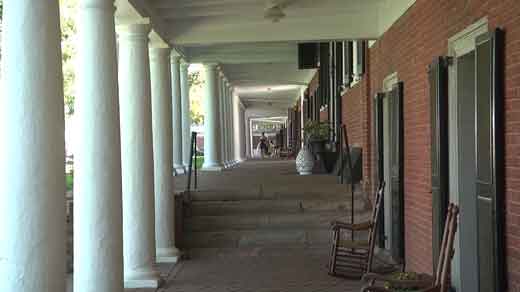 A group trying to repair racial divides between the University of Virginia and Charlottesville community is preparing to release a report demanding action to heal the wounds of the past.
The University and Community Action for Racial Equity, also known as UCARE, will hold a press conference Monday at the University of Virginia to distribute their "Call for Reflection and Action" report. Members say the goal is to move forward from the past without forgetting.
The "Call for Reflection and Action" report will be available to major stakeholders at the university. The report asks the university to work with the city of Charlottesville in acknowledging mistakes made in the past in order to constructively move forward.
One committee member, Leah Puryear, says UCARE has reached out to people throughout the city and combined their feedback to produce the report.
"It's been a long effort, we have been developing our strategies, looking at a strategic plan, listening to members of the community. We've held public forums, and so everyone has had an opportunity to participate, so we've taken all these things put them in a document for everyone to see," she said.
The committee hopes the effort by the university to reflect on disparities in the past will help improve relationships in the future. Members say they are hoping to work with students at UVA to develop a monument relating to slavery reconciliation.
The press conference will be held at 10:00 a.m. infront of the rotunda on the lawn.
Reported by Molly Balkenbush