CFA Institute Plans Global Operations Center in Charlottesville
Posted:
Updated: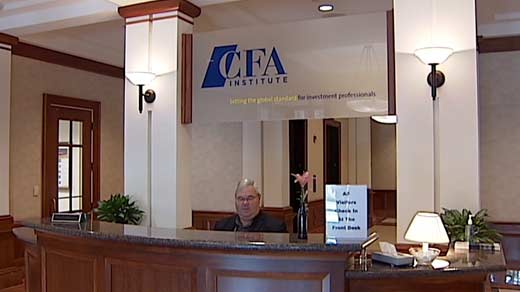 The CFA Institute says it has completed the purchase of Charlottesville's old Martha Jefferson Hospital.
The building will serve as its global operations center.
Construction is expected to begin on the site this fall, and CFA will move there from its current site on Fontaine Avenue in the fall of 2013.
---
CFA Institute
Press Release
CFA Institute, the global association of investment professionals that sets the standard for professional excellence and credentials, has completed the purchase of its new Global Operations Center at the location formerly known as the Martha Jefferson Hospital, in downtown Charlottesville. Construction is scheduled to begin on the site this fall and the organization will move from its current location at Fontaine Research Park in the fall of 2013.
A groundbreaking event and hard hat tour is planned for November during which invited media and local business leaders will tour the site, and CFA Institute executives will be available to discuss building plans.
"As a member of the Charlottesville community for almost five decades, we are delighted to be able to continue our mission to lead the global investment profession from here and we thank the people of Charlottesville for their support," said Tim McLaughlin, CFA, CPA, Chief Administrative Officer and Chief Financial Officer for CFA Institute. "We are excited to be moving forward with the project, with construction due to start this Fall. In order to uphold our strong history of good corporate citizenship we plan to work closely with the City of Charlottesville and the Governor's Office and we look forward to demonstrating the building work's progression with a tour of the site as soon as it is safe to do so."
CFA Institute is one of the largest employers in the Charlottesville/ Albemarle area, with a large presence at Fontaine Research Park, its Global Operations Center since 1999, as well as three other buildings in Charlottesville. It currently employs more than 350 individuals in its Charlottesville facilities, all of whom will move to the new location, as well as 80 additional staff members in its offices in Brussels, Hong Kong, London, and New York. The organization's mission is to lead the investment profession globally by promoting the highest standards of ethics, education, and professional excellence for the ultimate benefit of society. Since 1963, it has brought thousands of CFA charterholders to Charlottesville to grade its CFA exams, an effort that continues to benefit the local economy.