Charlottesville Mural Panel
Posted:
Updated: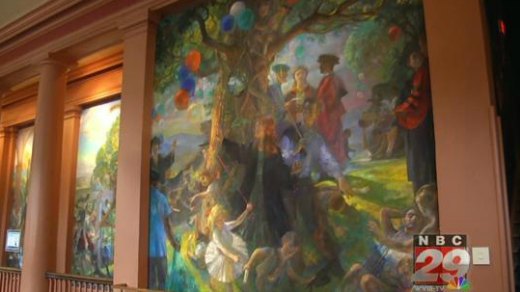 From 7th Street, to Monticello Avenue, to the University of Virginia, murals are popping up all over Charlottesville. Friday, many of the artists are getting together to talk about what these painted walls mean to the community.
"They bring beauty, they bring a new way of encountering the neighborhood that they're in. I think that the best ones are the ones that tell the story of the neighborhood or tell of the building," said event organizer Deborah McLeod.
It's all part of a panel called "Talking Walls: Murals Now," co-sponsored by the Piedmont Council for the Arts and the Piedmont Environmental Council, in conjunction with a new exhibit at Chroma Projects where McLeod is the director.
The discussion is inspired, in part, by the plan for a mural on West Main Street that the Charlottesville's Board of Architectural Review (BAR) originally rejected, then recently approved in a revised form.
The event takes place Friday at 5:30 p.m. at CitySpace on the Charlottesville downtown mall.