Group Gathers to Discuss Watershed Improvement Plan
Posted:
Updated: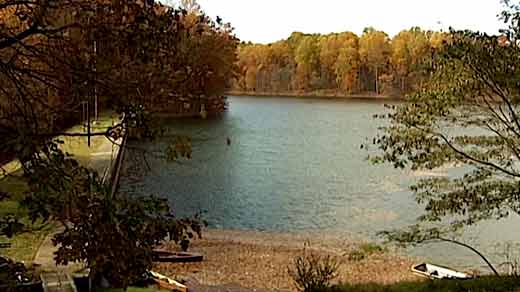 Some of the creeks around Charlottesville may look clean, but a water quality study shows otherwise.
Members of Rivanna River Basin Commission, the City of Charlottesville, the County of Albemarle, the Thomas Jefferson Soil and Water Conservation District, and the University of Virginia gathered Thursday night. They went over details of the findings and focused on what people can do to clean things out. The study found the sediment in Schenks Branch, and Moores Creek, Lodge and Meadow creeks to be polluted.
This means the dirt, oil and mud making up that sediment is coming from urban and suburban sources like driveways, parking lots and roads. The plan recommends planting trees along waterways to act as a filter for the river and also give shade. It also recommends storing rainwater during storms to use later on gardens and lawns.
Charlottesville Environmental Administrator Crystal Riddervold says simple upkeep in your backyard can make all the difference. "It could be everything from cleaning up after your pet to minimizing how much of your lawn gets mowed right up to a stream bank," she said.
The plan also suggests restoring stream banks that are eroding back to their natural condition. Lastly, the plan recommends establishing rain gardens in order to help rainwater soak into the soil rather than wash away, which can further contribute to erosion.
Reported by Molly Balkenbush