Culpeper Man Faces Multiple Charges in Fatal Accident
Posted:
Updated: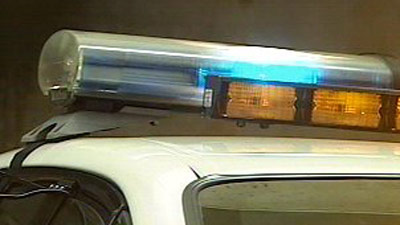 Press Release
Culpeper County Sheriff's Office
Driver charged with aggravated involuntary manslaughter following accident
Posted on September 7, 2012 by CulpeperCSO
On Sept. 6, 2012, at 6:27 p.m., deputies responded to a two-vehicle accident on Eggbornsville Road (Route 729) one half mile north of Rixeyville Road (Route 229).
Deputies believe the driver of a Jeep Cherokee, Orlando Cruz, was traveling northbound on Eggbornsville Road, crossed over into the southbound lane, and struck a Ford Windstar van head-on.
The driver of the Windstar, Zulma Alvarez, 20, of Jeffersonton, was transported to Culpeper Regional Hospital where she died of injuries sustained in the accident.
Cruz was flown-out by helicopter to the University of Virginia for his injuries; an adult male passenger in the Jeep was transported to Culpeper Regional Hospital and later flown to the University of Virginia.
As a result of the accident Cruz, 36, of Culpeper, is charged with two counts of aggravated involuntary manslaughter, driving under the influence, driving without a license and improper use of state inspection sticker.
The second charge of aggravated involuntary manslaughter on Cruz is for the death of Alvarez's unborn child; she was nine months pregnant at the time of the accident.
"This tragic loss of a mother and her baby is a clear example of why the Culpeper Sheriff's Office has a zero tolerance policy for DUI," Sheriff Scott Jenkins said today. "This tragedy should have been prevented and we extend our sincere condolences and prayers to the Alvarez family."
Deputies, investigators and Culpeper Police Department officers worked throughout the night on accident reconstruction and investigation.
Sheriff Scott Jenkins is asking those who traveled in the area of Eggbornsville Road and Rixeyville Road last night who witnessed the Jeep traveling in the area—or anyone who may have information on Cruz's whereabouts earlier on Thursday—to call Investigations Lt. Jason Romero at 540-727-7520 Ext. 305, or Patrol Sgt. Tom Buckley at 540-727-7520 Ext. 304.
So far this year, Culpeper deputies have made 74 arrests for driving under the influence.
Corey Byers / Public Information Officer
*A mugshot is not available at this time.