Police Say Racing Contributed to Garth Road Fatal Accident
Posted:
Updated: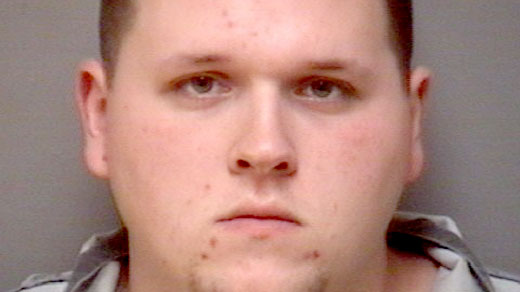 Thomas Appleton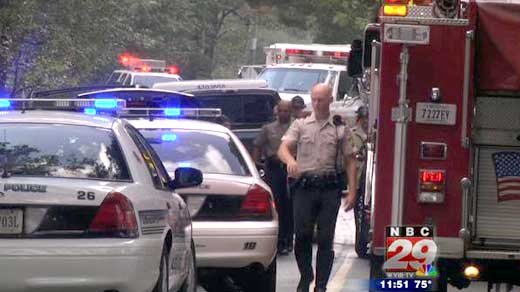 A Charlottesville teen is dead and a Crozet man is in police custody after a crash that police blame on racing.
The accident happened Wednesday afternoon on Garth Road near the intersection with Midway Farm Road.
Albemarle County police say 24-year-old Thomas Appleton of Crozet was driving a red Chevrolet Impala side-by-side with a BMW driven by 18-year-old Samuel Taylor.
Officers say the cars made contact at high speed - sending Taylor's BMW off the road. He died at the scene.
A passenger was taken to the University of Virginia Medical Center and is now in stable condition. He is expected to make a full recovery.
Appleton is charged with felony hit and run and racing on the highway.
Officers say speeding on rural roads has been a problem. They say they've increased safety initiatives this year, including putting more patrols on rural roads.
Police say car accidents are still down in the county compared to this time last year.
---
Albemarle County Police Department Press Release
The Albemarle County Police Department is continuing its investigation into the fatal crash on Garth Road.
The victim who died on the scene has been identified as 18-year old Samuel Taylor from Charlottesville. The passenger in the vehicle remains in stable condition at the University of Virginia Medical Center.
During the investigation, the Crash Reconstruction Team was able to determine that a second vehicle was involved in the crash. The driver of that car, Thomas C. Appleton, is now in custody. The 24-year old from Crozet is charged with felony hit and run and racing on the highway, a misdemeanor charge.
Police believe the two cars were traveling eastbound on Garth Road at a high rate of speed. They were driving side by side, despite the double yellow line on the two-lane road. The two cars made contact and the vehicle that Taylor was operating ran off the road.
The investigation into this crash continues and more charges could be filed.
Carter Johnson
Public Information Officer