In Wake of Loss, A Community Rallies to Support the Blevins Family
Posted:
Updated: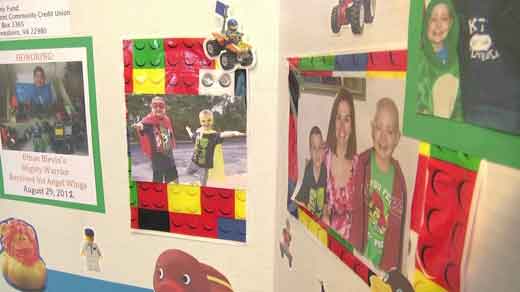 A nearly two-year battle with leukemia has ended for an Augusta County boy. Ethan Blevins inspired countless people through prayer chains and social media. Ethan died Wednesday at the age of 9, but the community is still rallying behind his family.
The mother of Ethan Blevins tells us he beat cancer three times. The final time ended Wednesday morning, when he passed away in his family's arms at the University of Virginia Children's Hospital. His mom says that even in death, Ethan has touched complete strangers with his faith and love.
Thursday at the Waynesboro Chick-fil-A, the drive-through lanes and inside tables were packed with friends and supporters of Ethan Blevins. The restaurant is donating 20 percent of its sales to the Blevins family, to help with their staggering medical bills.
Leigh Ann Blevins says the turnout has been overwhelming and a fitting celebration of her son's victorious life.
Blevins said, "Ethan's always positive, he's such a positive, funny kid, he's a jokester. I went to bed at night and he'd put a snake under my pillow just so I'd scream, because he knows I'm scared of snakes. He's the funniest kid ever, he tells jokes, he laughs - everything was always positive."
Ethan leaves behind a younger brother, Isaiah. Ethan was a fourth grader at Stuarts Draft Elementary and a member of Community Fellowship Church.
Many schools and churches have held fundraising events to support the Blevins family.
After celebration of life service, Ethan will be laid to rest on Saturday at Augusta Memorial Park. Reynolds-Hamrick of Waynesboro is providing funeral services free of charge.