First Day of Classes at PVCC
Posted:
Updated: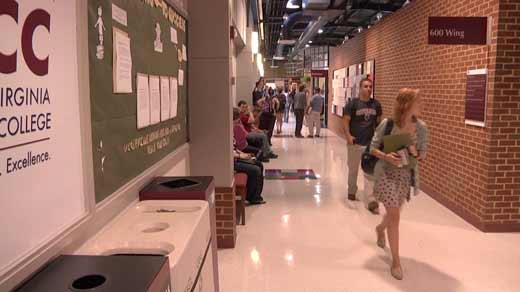 It's the first day of class for thousands of students at Piedmont Virginia Community College (PVCC). The school says it's always an exciting time when students return, but PVCC is just as excited about its recent changes.
A little more than 5,400 students start the semester Monday and about 200 are taking courses at the new center in Stanardsville. The PVCC Eugene Giuseppe Center in Greene County is giving students greater access to credit and non-credit courses.
This year's enrollment is about 5 percent higher than it was in 2011, but those numbers are expected to increase soon.
Anita Showers with PVCC said, "We have three additional sessions of classes too that begin in September and one that begins in October, so we're expecting that enrollment to tip over probably 5,600."
Fifty-four percent of students live in either Albemarle County or the city of Charlottesville. PVCC also welcomes 15 new international students this semester.
---
Piedmont Virginia Community College
Press Release
The fall 2012 semester at Piedmont Virginia Community College will begin Monday, Aug. 27, with more than 5,000 students taking credit classes either online, at the main campus in Charlottesville, or for the first time in Greene County at PVCC's new Eugene Giuseppe Center in Stanardsville.
PVCC offers three additional sessions of fall credit classes that begin Sept. 8 (12-weeks of classes), Sept. 17 (10-weeks) and Oct. 16 (7-weeks). Online registration is available 24/7 at pvcc.edu.
Assistance in PVCC's Admissions and Advising Center on the main campus at 501 College Dr. in Charlottesville is offered from 8 a.m. to 7 p.m. Monday through Thursday and 8 a.m. to 5 p.m. Fridays.
Help with student services is available at the PVCC Eugene Giuseppe Center, 222 South Main St. in Stanardsville, on Tuesdays from noon to 7 p.m. The Center is open Monday through Thursday from 8 a.m. to 9 p.m. and Fridays from 8 a.m. to 5 p.m.
PVCC is closed Monday, Sept. 3, for Labor Day.
For more information, see the College's Web site at pvcc.edu, call the main campus at 434.977.3900 or the PVCC Eugene Giuseppe Center at 434.990.1131, or email admissions@pvcc.edu.