Kids Find Friends & Support Through Camp Kesem at UVA
Posted:
Updated: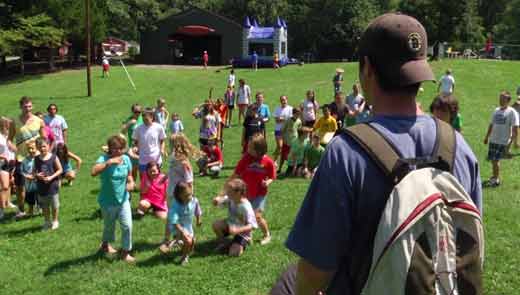 A group of students from the University of Virginia is taking time before classes start to help kids facing tough challenges. In its seventh year, Camp Kesem at UVA helps children affected by cancer forget the stress, and just have fun.
Almost 70 kids and three dozen UVA students look forward to this at the end of every summer. Camp Kesem is designed to help kids forget about the stresses of cancer that plague them every day.


Many have parents or siblings that suffer from the disease, and this camp helps them put aside their worries, and enjoy time with friends who understand what they're going through.
Taylor Huntington with Camp Kesem at UVA said, "We're just doing a week so they can get away from the stress that cancer has brought into their life, and hopefully just let them have a fun time."
Camp Kesem comes around for just one week, but UVA students spend the rest of their year raising money to subsidize programs and fees. As a result, every camper that enjoys this fun week comes to camp free of charge.