Albemarle Police Investigating Crozet Home Break-Ins
Posted:
Updated: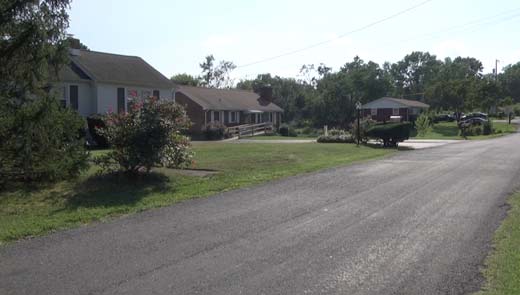 UPDATE 08/17: Albemarle County police have arrested Caleb Limbaugh Rowe in connection with home break-ins. Click here for more information.
---
Police in Albemarle County are investigating a rash of home break-ins in Crozet. They say four homes have been broken into since Sunday.
Fred Gibson is one of the victims. "I've lived here for all these years and nobody's ever taken anything," he said.
He and his wife have lived on Myrtle Street for more than 40 years. Sunday morning, he says thieves broke in and took two rifles and some jewelry. He says they ran out the back when his wife returned home from church.
"I was real shocked. I'm real lucky that nobody was here to hurt my wife when she came in," Gibson said.
Unfortunately, his wife of 51 years did lose something, that Gibson says, can't be replaced: a gold locket necklace he gave her back when they were dating in high school.
"It meant a lot to her. Yeah, she really hated that," he said.
Albemarle County police want neighbors to be on the lookout. "So we would ask that everyone be vigilant, ask that they call 911 if they see any suspicious activity in the community and see any suspicious vehicle, people that they don't know walking around their community," said Sergeant Darrell Byers with Albemarle County police.
Police are not saying if they have any suspects or if they believe the break-ins are related. In the meantime, Gibson's making sure he keeps his doors and windows locked, and he hopes his wife's necklace turns up.
"If anything, find her necklace and jewelry that she lost," he said. "The guns I'm not even worried about."
Police are asking anyone with information to call Crime Stoppers at 434-977-4000.