Charlottesville Police Investigate Corner Assault
Posted:
Updated: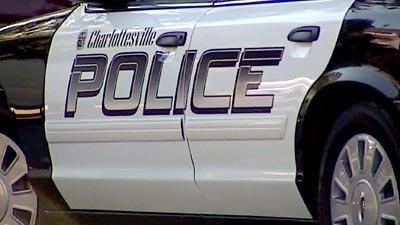 Charlottesville Police Department Press Release
Charlottesville Police are investigating an assault that occurred Friday July 27th in the 1300 block of W. Main St. just before 1 a.m. Three males, two of them UVA students, were the victims of an unprovoked attack by two or three suspects. The motive for the attack is unknown at this time.
The victims were preparing to enter their vehicle when they were assaulted by the suspects. The suspects struck two of the victims in the head and face with their fists and the third victim had his head slammed into the rear window of the victim's vehicle hard enough that the glass shattered.
The suspects were described as two or three white males (the victims were unsure of the number of suspects) in their early to mid 30's. One or more of the suspects was wearing a ball cap and one of them was wearing a long, baggy green shirt.
Two of the victims were transported to the UVA Medical Center by CARS.
If anyone witnessed this attack or has any information about it, please call Sgt. Marc Brake at (434) 566-1397 or Crimestoppers at (434) 977-4000.