Biking World Mourns Death of Afton "Cookie Lady"
Posted:
Updated: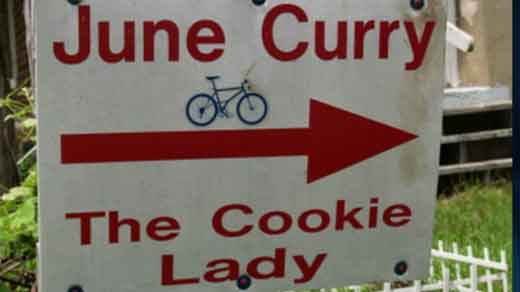 Bicyclists from around the world knew June Curry as the "Cookie Lady" of Afton. Curry was an unofficial ambassador for more than 30 years, but died on Monday at the age of 91.
The home of June Curry stands along the brutal climb up Afton Mountain. It gradually became a favorite stop along the Trans-America Trail, from Virginia to Oregon. Since 1976, weary cyclists rested and re-fueled at Curry's place, which took on the name the "Bike House," with easy conversation, fresh water and of course, cookies.
This steep stretch of bike Route 76 no longer has the welcoming "Cookie Lady" sign out front. But cyclists can still fill up from the well-water hose and visit the so-called "Bike House" next door, and add to its 35 years of memorabilia.
Friends from the nearby Rockfish Gap Outfitters say Curry welcomed the weary from as far as Europe and Japan.
Gary Burnette of Rockfish Gap Outfitters said, "She's got this worldwide kind of cult thing... That a few people know of her, and they know of her all over the world because of what she did. Just a wonderful lady doing what everybody should do for visitors or strangers."
Curry was featured on Charles Kuralt's "On the Road" program. She earned the "Trail Angel" award from a national cycling group in 2003, and now the annual honor bears her name.
Throughout the day cyclists have been sending emails calling Curry "wonderful," a "true legend."